Special Commentary
Unpacking the Unprecedented Churning in Saudi Arabia
15 Nov, 2017 · 5393
Amb (Retd) Ranjit Gupta analyses the domestic and foreign policy dynamics in the unfolding changes in Saudi Arabia's political set-up
---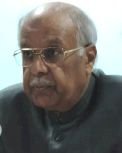 Ranjit Gupta
Distinguished Fellow
Saudi Arabia's King Salman bin Abdulaziz Al Saud (King Salman) has presided over unprecedented churning on both the domestic political and foreign policy fronts during his short reign of less than three years. Norms that have been the foundation of the Kingdom's governance for the past eight decades; hallowed principles of consensus; discretion and balance of power within the royal family - all have been brazenly discarded.
Internal Dynamics
No past Saudi king has been as blatantly nepotistic as King Salman. On his accession to the throne on 23 January 2015, amongst the first decrees he issued was the appointment of his favourite son, Prince Mohammad bin Salman (MbS) - then only 28 years old and possessing no governmental experience - as Saudi Arabia's minister of defence. MbS was also appointed to the powerful position of the chief of the royal court, who controls all access to the king. On 29 January 2015, MbS was also appointed as the chairman of the newly established Council for Economic and Development Affairs and thus became the economic Tsar of the country. On 29 April 2017, he was named deputy crown prince and deputy prime minister. On 1 May 2015, a new 10-member Supreme Council under the chairmanship of the deputy crown prince was created to manage the state-owned oil company, Saudi Aramco - the country's crown jewel, which was detached from Saudi Arabia's Ministry of Energy, Industry and Mineral Resources.
In a foretaste of things to come, although Prince Miteb continued as commander and minister of the National Guard, three other sons of King Abdullah's - Prince Mishaal and Prince Turki, governors of the politically significant Mecca and Riyadh provinces respectively; and Deputy Foreign Minister Prince Abdulaziz - were removed from their posts on the first day of King Salman's reign.
No one appointed as crown prince had ever been removed. However, King Salman appointed and removed two, ignoring King Abdullah's decree prohibiting such removal. First, Prince Muqrin, the crown prince under King Abdullah, was reconfirmed in the position but sacked less than three months later. He was replaced by the very experienced, widely respected interior minister, Muhammad bin Nayef (MbN) - the first member of the next generation to be deservedly so elevated.
However, MbN was removed from both posts in June 2017 and replaced by MbS as crown prince with the little known and light weight 34-year-old Prince Abdulaziz bin Saud bin Nayef bin Abdulaziz Al Saud being appointed interior minister, who will clearly function as an MbS acolyte and loyalist. Under another decree, Saudi Arabia's prosecution and criminal investigation system was removed from the purview of the Ministry of Interior and a newly-named Office of Public Prosecution was created to report to the king, obviously through the Chief of the Royal Court, MbS.
In one of his first televised interviews after being appointed Crown Prince, MbS pledged to tackle endemic corruption in Saudi Arabia. "No one who got involved in a corruption case will escape, regardless if he was a minister or a prince," he warned. On 4 November 2017, King Salman issued a decree to constituting a new Anti-Corruption Committee under MbS' chairmanship. This Committee's functioning is exempted from "laws, regulations, instructions, orders and decisions" while performing its tasks of identifying "offenses, crimes, persons and entities involved in cases of public corruption…." and is empowered to issue "arrest warrants, travel ban, disclosure and freezing of accounts and portfolios, tracking of funds, assets" as well as taking other "precautionary measures."
A few hours after the decree was issued, 11 princes and several particularly prominent members of the Saudi elite were placed under detention. They included: two of King Abdullah's sons - Commander of National Guard, Prince Miteb, and Prince Turki; King Fahd's son, Prince Abdel Aziz bin Fahd, who is a major shareholder in the company that runs the well-known TV channel Al Arabiya; Saudi Arabia's richest citizen and respected philanthropist, Prince Alwaleed bin Talal, who is an internationally renowned billionaire investor in dozens of high profile global brands and Saudi Arabia's Rotana TV; billionaire Saleh Kamel, who headed one of the largest business conglomerates in West Asia; Chairman of the Saudi Bin Ladin Group (Saudi Arabia's largest construction company), Bakr bin Laden; Ibrahim al-Assaf, who was Saudi Arabia's minister of finance for 20 years until 2016; Amr al-Dabbagh, who was very successful as the governor of the Saudi Arabian General Investment Authority from 2004 to 2012; Khalid al-Tuwayjri, the enormously influential 'gatekeeper' to King Abdullah's Royal Court; Waleed al-Ibrahim, head of the MBC media empire and a brother-in-law of the late King Fahd; and, surprisingly, also Adel Fakieh, who, as minister of economy and planning, was intimately involved in preparatory work for Saudi Arabia's sweepingly ambitious multi-dimensional Vision 2030 socio-economic transformation plan - MbS's flagship reform platform.
Through these arrests, the prominent privately owned media is also sought to be brought under government control. A few weeks earlier, many prominent clerics and intellectuals too were detained. Dissent is being steadily and systematically silenced. Ever since burgeoning oil revenues triggered an absolutely massive construction and business boom, all princes and most of the Saudi political elite have been engaged in business which inevitably involved kickbacks, shady deals, influence peddling, etc. Given the Anti-corruption Committee's draconian powers, any individual in the country can now be targeted without a possibility of challenge. Given the timeline and sequence of events, it is abundantly clear that this 'night of the long knives' was deliberately played out as a meticulously pre-planned 'game of thrones', which is intrinsically about consolidation of power and targeting of political rivals and opponents rather than combating corruption per se.
Prince Khalid bin Abdulaziz bin Mohammed bin Ayyaf Al Muqrin has been appointed minister/commander of the National Guard and he too, like the new minister of interior, will clearly function as an MbS acolyte and loyalist. With the new detentions, MbS has acquired de facto control over all three Saudi security services: the Army, the National Guard, and internal security services. For decades, these three branches had been distributed among the branches of the House of Saud clan to preserve a balance of power. MbS now controls all levers of patronage and power and all aspects of the citizens' daily life, prompting The Economist to write "at the age of just 32, he has become the most powerful man in Saudi Arabia since King Abdul Aziz bin Saud, who founded the State." MbS should be aware that he has created many enemies across the political spectrum.
Foreign Policy
Saudi Arabia's foreign policy has long been marked by considered restraint and moderation in word and deed. MbS has transformed it into a recklessly muscular one. Two months after he became the defence minister, he launched the (still continuing) unwinnable war in Yemen through daily aerial attacks, devastating the poorest Arab country. This war is primarily responsible for making Iran a significant player in Yemen's internal political dynamics. He has imposed an entirely unnecessary blockade of Qatar, making imperious demands that no self respecting sovereign country can concede, and has in the process, gravely undermined the Gulf Cooperation Council. Active support to rebels in Syria failed to dislodge President Bashar al-Assad. The unprecedented detention and apparently forced resignation of Lebanese Prime Minister Saad Hariri, a Saudi protégé, while on an official visit to Saudi Arabia because of Hariri's unwillingness or inability to rein in Hezbollah could lead to new civil war in Lebanon.
Despite his relatively rather low protocol status, on 14 March 2017, Prince Mohammed bin Salman, then still only deputy crown prince and defence minister, became the first Arab and Muslim leader that US President Donald Trump chose to receive in the White House and, exceptionally, honoured him by hosting a lunch too. To everyone's surprise, Trump chose Saudi Arabia as the first country to visit as the US president - which laid out an unprecedentedly lavish and spectacular welcome, which really tickled his vanity. MbS and Trump's son-in-law and senior advisor Jared Kushner, have established a particularly close personal relationship. King Salman's youngest son, 29-year-old Prince Khalid, was appointed as Saudi Arabia's ambassador to the US, adding yet another significant personal dimension to the Washington-Riyadh relationship.
Kushner spent four days in Saudi Arabia the immediate run-up to the 'night of long knives'; and Trump promptly and explicitly supported all that happened in tweets, even as he was on his important first Asia-Pacific tour - clearly establishing the US' collusion in these events. In fact, Trump has strongly backed all of MbS' policy initiatives, according very high priority to relations with Saudi Arabia and embracing it more passionately than any past US president has.
Looking Ahead
This enthusiastic endorsement has served as considerable encouragement to MbS's domestic and foreign policy adventurism. MbS does not seem to realise that the US' ability to shape its desired outcomes in West Asia has never been less than it is today. Given their shared deep-rooted, pervasive hatred of Iran, there is much well founded speculation of an Israel-Saudi-US axis emerging. A miscalculation can lead to a war between these heavily armed West Asian giants, which would be utterly disastrous for the already deeply conflict scarred region and also have tremendous adverse consequences for the world at large, particularly for India. Absent some dramatic changes soon Saudi Arabia under MbS seems headed for Armageddon.