Three Years of the Modi Government
India-West Asia: With Relations Boosted, Consolidation Must Follow
12 Jun, 2017 · 5295
Ambassador (Retd) Ranjit Gupta reviews India's relations with West Asia and over the past three years and makes recommendations
---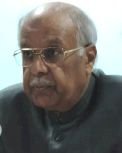 Ranjit Gupta
Distinguished Fellow
Indian Prime Minister (PM) Narendra Modi has invested more personal energy and enthusiasm in the conduct and stewardship of India's external relations than any prime minister since the first decade of Pandit Jawaharlal Nehru's premiership, resulting in India enjoying a significantly higher profile in international relations than at any time since then. Modi has also established an enviable international reputation of being able to develop great personal rapport with foreign leaders even in first meetings. This characteristic has the potential to pay particularly high dividends vis-a-vis leaders of the Gulf Cooperation Council (GCC) countries because their decisions are unchallengeable policy.
Over the past four decades, the eight countries of West Asia's Gulf region, the GCC countries, i.e. Bahrain, Kuwait, Oman, Qatar, Saudi Arabia and the United Arab Emirates (UAE), and Iraq and Iran, cumulatively became India's preeminent oil and gas suppliers; and together, they also emerged as India's leading trade partner in the past decade. Over 8 million Indians live and work there, and are the largest expatriate community in each of the six GCC countries, sending annual remittances worth US$ 35-40 billion. Anti-terrorism cooperation and intelligence-sharing have been growing steadily since the 2008 terrorist attacks in Mumbai, and are gratifying. These facts are an enormous vote of confidence in India and Indians given that these are overwhelmingly Muslim countries, conspicuously conscious and proud of their Islamic identity, where internal security is a major concern, now more so than ever before, and with many of them having particularly special relations with Pakistan. No major power has anywhere near the kind of people-to-people socio-cultural compatibility and socio-economic interdependence with this region, particularly with the GCC countries, that India does.
The leaders of all these countries have visited India, some of them several times, since 1997, with Iran's then President Seyyed Mohammad Khatami, and Saudi Arabia's King Abdullah being Chief Guests at India's Republic Day celebrations in 2003 and 2006, respectively. Important ministers have exchanged visits often. Path-breaking and visionary declarations envisaging cooperation in multiple fields have been signed between India and these countries. Substantive relations with Israel have grown strongly though remaining publicly low profile.
Though there are deep and fundamental differences of opinion on many regional geopolitical issues, leaders on both sides consciously decided to set them aside and build solid bilateral relationships on the basis of mutual advantage and benefit particularly in the economic, energy, and anti-piracy, anti-terrorism and intelligence cooperation domains. India has long had serious reservations about military alliances, military solutions to political disputes, and externally manipulated regime change. This has helped India steer clear of conflicts raging in West Asia, particularly since 2011, even as it successfully evacuated its citizens from war zones. There are no bilaterally contentious issues.
For the aforementioned reasons, India has excellent relationships simultaneously with Israel, Iran, Iraq, Qatar, Palestine, Saudi Arabia and the UAE.
In a nutshell, this was the broad picture of India's relationship with West Asia when Modi assumed office.
As prime minister, Modi has maintained policy continuity and built further upon this strong foundation. There have been two particularly significant developments during the Modi era – one relating to Israel and the other to the UAE.
Given the incumbent Bharatiya Janata Party's (BJP) and his own known closeness to Israel, Modi publicly signalled attaching high priority to India's relations with Israel in West Asia. Modi had a particularly friendly phone conversation with Israel's Prime Minister Benjamin Netanyahu 24 hours after the former's assumption of office as prime minister in May 2014. Netanyahu was amongst the select foreign leaders that Modi met in New York during the UN's annual session in September 2014. This is a very vital strategic relationship which will be strongly nurtured.
In August 2015, Modi became only the second Indian prime minister to visit the UAE, 34 years after former Indian Prime Minister Indira Gandhi, finally assuaging the UAE's long-standing and fully justified unhappiness: Sheikh Zayed, the ruler of Abu Dhabi, and both ceremonial and executive head of state of the UAE, had visited India in 1975, 1992 and 1997; and Sheikh Mohamed bin Rashid, the ruler of Dubai, visited India in 2007, 2010, and 2011 as prime minister. Modi received unprecedented protocol courtesies from the royal family and the visit was an absolutely outstanding success from every perspective. A singular consequence was that the crown prince, currently the UAE's de facto head of state, has since then visited India twice, first in less than six months in February 2016 and the second as chief guest at India's Republic Day celebrations in January 2017. Thus, the two leaders have met thrice in less than 18 months. Such frequency is unique in India's bilateral relations. The three joint statements have sketched a comprehensive and visionary road map of strategic cooperation in multiple fields.
Modi's visit to the UAE was followed by successful visits to Saudi Arabia, Iran and Qatar. Oman's foreign minister was the first foreign dignitary to visit India after the Modi government was sworn in. Oman has been India's most consistent friend and supporter amongst Arab countries. Modi is likely to visit Oman when an agreement of very considerable strategic significance could be signed. Turkey has become a particularly proactive player in West Asia and Modi has made a deliberate effort to engage with Turkey; and Turkey's President Recep Tayyip Erdoğan visited India in May this year.
However, a dark cloud deserves priority attention. Many months have passed since the UAE agreed to make a US$ 75 billion investment in India in the August 2015 Joint Statement, the largest and most explicit commitment made by any country to India, but to the UAE's deep disappointment, no agreement on its utilisation has been signed. India has not been able to come up with a single viable project even as the more than a decade-long legacy issue of the UAE's past investment in India remain unresolved. Farzad B, Chabahar and associated industrial projects, the International North South Transport Corridor, etc are other telling examples. This is due to a long continuing and abject failure to implement agreements made with foreign countries.
One would have thought that with Modi's action-and-results oriented persona, unchallengeable and strong leadership of his party, cabinet and government, a parliamentary majority, and strong public support - all luxuries that most previous governments did not enjoy - a conscious and comprehensive effort would have been made to address long-standing critical systemic external relations-related governance deficiencies and weaknesses; but nothing meaningful appears to have been done.
Unless such lacunae are addressed on a war footing, there is a real risk of Qatar, Saudi Arabia and the UAE, sitting on mountains of investible funds and keen to invest in India, losing interest at a time when the gap between their geopolitical policies and India's approach is widening with the distinct potential to weaken India's most beneficial international relationships.