US Policy Orientation
Trump and West Asia: Reading the Tea Leaves
19 Dec, 2016 · 5207
Amb (Retd) Ranjit Gupta cautions that if Trump's campaign promises are carried out, it will further inflame and destabilise the region
---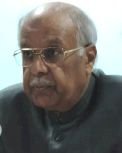 Ranjit Gupta
Distinguished Fellow
Not only is Donald Trump the least-prepared president-elect in US history, but he compounds this handicap by showing little interest in preparing for perhaps the most important position in the world. He has been brazenly blasé about avoiding intelligence briefings, saying, "I don't have to be told, you know, I'm, like, a smart person."
Donald Trump, the first billionaire US president, has appointed to his cabinet or cabinet-level positions people having a combined net worth of about US$5.6 billion, the highest in US history. Success in deals and money-making seems to be a premium criterion for Trump's evaluation of people, an unusual approach for successful governance. Having 4 former generals in his team is also unprecedented. Less than half of the appointees have government experience. Those who will have his ear on a daily basis are his cronies – his chief strategist, Steve Bannon, is an unabashed White-supremacist demagogue having headed right-wing news site Breitbart News, before chairing the president-elect's campaign; Reince Priebus, Trump's chief-of-staff, was chair of the Republican National Committee; Jared Kushner, Trump's son-in-law, has emerged as a key power centre. None of them had worked in government. His daughter, Ivanka, has been sitting in Trump's meetings with foreign dignitaries. His national security advisor, Gen Michael Flynn, is unabashedly racist and an Islamophobe; he was sacked as head of the Defence Intelligence Agency. He has a long record of being unable to work harmoniously with colleagues.
Trump's foreign policy-related comments during the campaign were like throwaway remarks - seemingly consciously designed keeping in mind the next day's news headlines - conspicuously exhibiting a complete lack of serious thinking through on many critical issues. He has a dim view of long time US security alliances and of allies being freeloaders. Even after being elected he has continued to be off-handed. In a particularly conspicuous and potentially extremely dangerous break with the past, Trump took a congratulatory call from the president of Taiwan and later strongly defended his doing so against both domestic criticism and China's continuing strong warnings. The Sino-US relationship is the most critical relationship in global geopolitics and must be treated with great sensitivity.

All this cannot but be a matter of considerable concern since the US is the world's most powerful country and has been the linchpin of the global security architecture.

Trump has appointed Rex Tillerson, the CEO of ExxonMobil, as secretary of state, and South Carolina Governor Nicky Haley to be ambassador to the UN. Neither has any foreign policy experience. However, Tillerson has shepherded ExxonMobil's work in over 50 countries remarkably successfully. Trump sees him as a pragmatist and a savvy dealmaker, viewing his strong personal ties with Putin and business relationship with Russia - including opposition to sanctions on Russia - favourably. This resonates well with his own personal warm feelings towards Putin as someone able to cut deals with strongmen, many of whom have traditionally been opposed to the US: "Rex is friendly with many of the leaders in the world that we don't get along with…I like what this is all about." All this said, Tillerson may prove to be an inspired choice.

Retired marine Gen James Mattis' nomination as secretary of defence has been the most popular appointment. He is particularly well regarded in the US military and enjoys bipartisan political support.

It is to be hoped that both Tillerson and Mattis will bring a certain degree of sobriety and gravitas in the consideration of important foreign policy issues.

Currently, the most dangerous flashpoints in the world are in West Asia, which has been in flames for almost six years now, and there are few signs of the situation improving meaningfully any time soon. Issues in this region are likely to be amongst the earliest foreign policy decisions of the Trump administration. Each decision will have consequences that would adversely impinge upon Trump's other regional priorities, and so it will not be easy to pursue many mutually contradictory components of his West Asian policy agenda.

Trump's campaign remarks suggest that he attaches the highest priority to defeating the Islamic State (IS) through proactive cooperation with Russia, and that he wishes to establish a close personal working relationship with Putin. Particularly after Russia's successful military intervention in Syria, such a partnership will inevitably ensure a fresh lease of life for Assad's continuing in power until his patrons, Russia and Iran, decide otherwise. It will also further empower Iran in the region and enable Russia to consolidate its growing physical military presence and political influence in West Asia in the long-term.

On the other hand, Trump has repeatedly said that it would be his "number-one priority to dismantle the disastrous (nuclear) deal with Iran." Vice-President Pence, NSA Flynn, CIA Director Pompeo, Chief of Staff Priebus and indeed even Defence Secretary Mattis are also hawks on Iran, but to his credit, Mattis has publicly suggested that the US must not unilaterally scrap the nuclear deal. Abrogating it will create complications with all other co-signatories, particularly Russia, apart from potentially causing Iran to take counter-actions with potentially highly destabilising consequences.

Trump has promised to shift the US embassy in Israel from Tel Aviv to Jerusalem. Announcing the appointment of a long time lobbyist for Israel, David Friedman, as the new US ambassador to Israel, Trump said, "the bond between Israel and the United States runs deep..I will ensure there is no daylight between us….He [Friedman] has been a long time friend and trusted advisor to me." Accepting the offer, Friedman inter alia said, "I intend to work tirelessly to strengthen the unbreakable bond between our two countries and…. I look forward to doing this from the US Embassy in Israel's eternal capital Jerusalem." Long-term senior aide to Trump, Kellyanne Conway, later said, "this is a very big priority for the President-elect and I have heard him repeat it several times privately if not publicly" after being elected. Doing this will create a huge uproar all over the Muslim world, greatly complicating the new administration's relations with Muslim countries. This move will almost certainly provide a huge boost to greater radicalisation of increasingly larger numbers of Muslims and terrorism.

Trump has spoken highly of Erdogan and both Pence and Flynn have dropped hints that Gulen could be extradited to Turkey. This would greatly encourage Erdogan to become even more authoritarian. Given his visceral hatred of the Kurds and proclivity towards policy flip flops, this will serve to greatly enhance uncertainties in West Asia. At the same time, Trump has expressed great admiration and friendship for the Kurds of both Syria and Iraq. There is no clarity how this conundrum can be resolved.

If these campaign promises are carried out, it will almost certainly further inflame and destabilise the situation in West Asia. It would be in the interest of the region, the world, and indeed of the US itself to postpone decisions relating to the nuclear deal, shifting the embassy, and decision regarding Gulen for 6 months or so to enable a thorough evaluation of their inevitably serious consequences.

Finally, it merits mention that the implementation of these promises will create huge dilemmas for India because it cannot sit silently on the fence as it has done advantageously in the past. India will perforce have to take stands, inevitably offending one or the other side, and each one of India's relationships in West Asia are very valuable for India.