Spotlight West Asia
Iran, India and Chabahar: Recalling the Broader Context
13 Jun, 2016 · 5060
Amb Ranjit Gupta analyses Indian Prime Minister Narendra Modi's Iran visit in broader context of the New Delhi-Tehran bilateral
---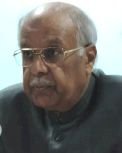 Ranjit Gupta
Distinguished Fellow
Indian Prime Minister Narendra Modi's visit to Iran has generated huge euphoria around the country and reams of adulatory commentary. While it is worthy of applause, this author also sombrely recalls that few weeks ago, an Iranian had in a conversation, said, 'India voted against us; particularly ardently courts the US; accords priority to Israel; cosies up to UAE and Saudi Arabia – all those who hate Iran passionately; owes us almost $ 6.5 billion for imported oil; had done nothing in Chabahar since an agreement was signed in 2003; how is a meaningful relationship possible?'

The person in question has since conceded that it was a great visit and an excellent outcome but suggested postponing celebrations for a year to see how things pan out on the ground.

After the uneasy Khomeini era relationship, despite India establishing full diplomatic relations with Israel in January 1992 and the Babri Majid being demolished in December 1992, Iran received then Indian Prime Minister Narasimha Rao in September 1993 with great cordiality. In a particularly significant gesture, in 1994, Iran prevented a Western-backed OIC initiated resolution against India in the Human Rights Council from being considered. The then Iranian President Akbar Hashemi Rafsanjani paid a return visit in 1995. Both countries cooperated strongly in trying to prevent Pakistan from succeeding in installing the Taliban regime in Afghanistan by providing military assistance to the Northern Alliance. Iran invited India to the Teheran Conference on Afghanistan in October 1996 in spite of Pakistan's strong objection and threat to abstain from the conference that it ultimately did.

In 2000, an agreement was signed creating a mechanism for seamless transport between India and Eurasia through an International North-South Transport Corridor, of which Iran was the centrepiece. The then Indian Prime Minister Vajpayee visited Iran in 2001; In January 2003, India, Iran and Afghanistan signed an agreement for joint development of transportation links to Afghanistan from Chabahar in Iran where India would develop the port. In 2003, the then Iranian President Mohammad Khatami visited New Delhi where he was also the chief guest at India's Republic Day function. The two countries signed the historic 'New Delhi Declaration' establishing a visionary multi-dimensional 'Strategic Partnership' between the two countries. Iran was the second-largest supplier of oil to India.

This was the golden decade of Indo-Iranian relations.

Thereafter, this blossoming relationship plunged dramatically. With the accidental discovery of Iran's clandestine potential nuclear weapons programme in 2003, the then US President George W. Bush denounced Iran, terming it a part of an 'axis of evil' and imposed ever increasing sanctions to strangulate Iran's economy. India had been under intense US-led high technology international sanctions since 1974.

Despite India's nuclear tests in 1998, then fiercely denounced by the US, the friendliest US president towards India, Bush, offered ending of that sanctions regime and a civilian nuclear deal, also ending India's international nuclear isolation. This understandably became India's preeminent foreign policy priority and inexorably led to India's negative vote against Iran in the IAEA Governing Council in September 2006 at a time when the agreement with India was at a particularly critical phase of legislative consideration in the US. Iran was absolutely shell shocked; the wound will take time to heal. More than the vote itself, the complete unexpectedness of it hurt enormously; India should have sent its foreign minister to Iran the day before the vote to give advance intimation and explanation. India had to abide by international sanctions, and inevitably, India's oil imports from Iran suffered – it dropped from the second to the seventh rank. In today's complexly interconnected world, bilateral relations are subject to unexpected buffeting by extraneous factors. In the case of Iran, this possibility has been particularly salient, and remains so even today.

West Asia was almost completely absent from the Modi government's foreign policy priorities during its first year in office except for a clear emphasis on significantly elevating the relationship with Israel – certainly overdue. Very understandably, relations with immediate neighbours, elevating ties with the US and Japan, and managing the very difficult relationship with China, were priorities. With West Asian Muslim countries deeply embroiled in the region's worst ever sectarian wars and conflicts, it was felt that it is better to steer clear from engagement with them at that time. Those priorities attended to, Modi visited UAE in August 2015 and Saudi Arabia in early April 2016. It was far easier to make a beginning with them since relations were already very good.

After the Iranian nuclear deal with the West and easing of sanctions against it, opportunities with Iran opened anew. Unlike with the Gulf Cooperation Council (GCC) countries, a strategically significant Indo-Iranian relationship hinges fundamentally around the Pakistan-Afghanistan factor.

India quickly executing projects – Chabahar port development, roads and railways construction, infrastructure for commercial gas exploration etc. – in Iran impinging on that factor is of the essence Barring Afghanistan, India's record on agreements/project implementation abroad has been dismal.

Therefore, Modi's visit to Iran required extensive preparatory work; in the past year, several ministerial visits – External Affairs, Shipping and Transport, Petroleum, and of very senior officials – the NSA, the foreign secretary, senior officials of finance and other relevant ministries and PSUs – took place.

The result is that of the 12 MoUs signed, 5 concerned Chabahar Port and related projects; these MoUs and the very long paragraph 6 of the joint statement, which also covered potential Indian development of the Farzad B gas field, spell out India's monetary commitments, executing entities, deadlines, etc. Payment of USD 1.25 billion of the outstanding amount was made on the eve of the visit and India has committed to clearing the remainder soon. If all this happens in the envisaged time-frame, then Prime Minister Modi's May 22-23 2016 visit to Iran, the first bilateral visit by an Indian Prime Minister 15 years, will be regarded as a truly historic, strategic game changing one.

The 23 May 2016 signing of the Trilateral Agreement on Establishing Chabahar Transport and Transit Corridors in the presence of Iranian President Hassan Rouhani, Afghan President Ashraf Ghani and Indian Prime Minister Modi deserves special mention. Ghani said, "Hundred years from now historians will remember this day as the start of (true) regional cooperation. We wanted to prove that geography was not our destiny. With our will we can change geography." Rouhani said, "Today is an important and historical day of development of relations between the three countries…From Tehran, New Delhi and Kabul, this is a crucial message ... that the path to progress for regional countries goes through joint cooperation and utilising regional opportunities." Modi said, "We have also agreed to enhance interaction between our defence and security institutions on regional and maritime security." This was rounded off by Prime Minister Modi and President Ashraf Ghani jointly inaugurating the Salma Dam near Herat, Afghanistan, on 04 June 2016.

All this gives India greater space to be a proactive player in the Pakistan-Iran-Afghanistan region. However, some adroit diplomacy will be needed because in sharp contrast to the past, both Iran and Russia have developed working relationships with the Taliban. India is the only regional player with no contact with the Taliban.