Spotlight West Asia
India in Iraq: Need for Better Focus
07 Jul, 2014 · 4548
Ambassador Ranjit Gupta writes about the recent developments in Iraq, argues why India needs to look beyond the narratives available on national television
---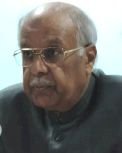 Ranjit Gupta
Distinguished Fellow
Though Iraq has been a particularly good and politically supportive friend and had episodically been the top oil supplier to India in the past, relations perforce started losing momentum in the wake of the US policies after Iraq's invasion of Kuwait; finally, India lost interest in Iraq after the US invaded it in 2003 – so much so that there was no Indian ambassador in Baghdad from 2005-2011.

Iraq has suddenly dominated Indian public attention for the past month with India's 24x7 TV news channels orchestrating a shrill campaign highlighting the woes of the families of 40 Indian construction workers abducted by the Islamic State of Iraq and the Levant (ISIL) after they took control of Mosul and of 46 Indian nurses posted in a hospital in Tikrit; and pillorying the government's alleged "failure" to protect and/or rescue its nationals.

The Indian public needs to be made aware of ground realities because of which these things happen.

The 39 construction workers are in a war zone and their exact whereabouts are not known. Since neither the territory, nor the captors, nor the evolution of developments are under Indian control or influence, the government is inevitably completely dependent on others – governments of friendly countries who may have local influence; central and regional governments in Iraq; national and international humanitarian and relief agencies; tribal leaders; militants themselves or other individuals or entities who have influence with the militants etc for their safety and return to India. Efforts have been continuing on a 24 hour basis with such entities – that is the best that any government can do. That is how the rescue of the nurses was secured. India and Indians have always enjoyed enormous goodwill in the Gulf region in particular and in the Arab world in general. This is one of the reasons why Indian nurses were not ill-treated and released. If, despite all efforts, the workers are harmed the government should not be blamed.


Not a single country, even those with extremely competent intelligence agencies and foreign ministries, and those that intensively interact with Iraq on a daily basis, had anticipated the blitzkrieg of the ISIL in taking over the Sunni provinces of Iraq. The consul general of Turkey in Mosul and 23 other consulate personnel were abducted and are yet to be rescued. 100 Kurdish school children have been missing for weeks. Numerous others of many nationalities are missing. Therefore, there was nothing that the Indian government or the embassy could have done to prevent the abduction of the Indian workers.

Suggestions that they could have been evacuated in anticipation of events made in hindsight completely ignore how the real world functions. They themselves would not have wanted to leave having made large payments to recruitment and travel agents in India. Suggestions that the commando operations can be mounted to rescue them are completely irresponsible.

Exactly 10 years ago something similar had happened. Three Indian truck drivers were kidnapped in Iraq in July 2004 while working for a Kuwaiti company that ferried supplies to the US military in Iraq. An Indian diplomatic team was sent to Baghdad and successfully negotiated their release – they had been captive for 41 days. While negotiations were underway, India witnessed similar frenetic TV coverage as now. However, within a few months of their release, the drivers were back in Kuwait. When interviewed on TV, the same family members who had earlier complained about and criticised the government aggressively said that the men had to earn a living for their family members!

This team had learnt to its great surprise that as many as 20,000 Indians were working in Iraq, many of them in various US military camps, the attraction obviously being the high salaries being paid for duty in war zones. In the context of the kidnapping of the drivers, the government banned the movement of Indians to Iraq for employment, which continued till May 2010. This was lifted after a public demand and hence the trouble now.

All this highlights the sad fact and national shame that 67 years after independence, millions of Indians have to go abroad to work in conditions that are conducive to their easy exploitation. In the short term, it is difficult to see how this can be prevented. However, one domestic issue needs to be addressed proactively with a sense of priority which unfortunately no government in the past has done: the nexus between the recruiting and travel agents in India and employment agents in the Gulf countries – the main reason for the exploitation of Indian workers. This unsavoury nexus must be broken and stricter regulations must be stringently enforced.

Last week the ISIL announced the establishment of an Islamic Emirate, which in due course, they hope, would include India. However, there is no reason for major concern because the ISIL is going to be extremely busy in Syria and Iraq to stave off defeat ultimately. However, the Caliphate could be an ideological beacon for misguided or unemployed Indian Muslim youth; however, ultimately causes and remedies thereof lie with the Indian government and civil society, not outside India.
Ranjit Gupta is a retired Indian Foreign Service Officer, and has served as an ambassador to Yemen (North) and Oman.