2010-2020: Decadal Trends
India and Southeast Asia: New Energy; Old Hiccups
30 Jun, 2021 · 5773
Angshuman Choudhury assesses the new bilateral momentum triggered by broader geopolitical shifts, and investigates how and why ground realities have fallen short of their projected potential
---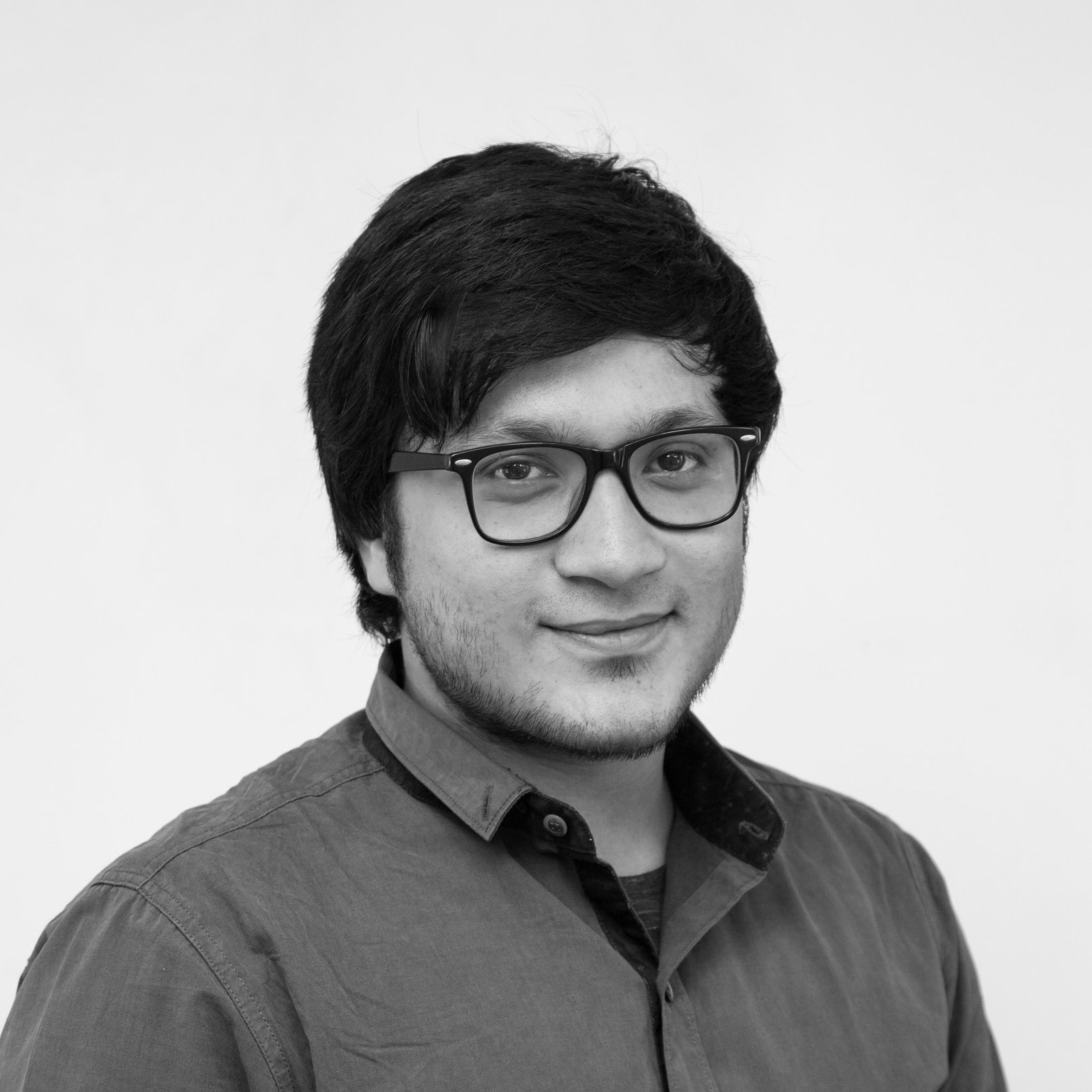 Angshuman Choudhury
Senior Researcher, and Coordinator, Southeast Asia Research Programme (SEARP)
While India's relationship with Southeast Asia is ancient, the past decade (2010-20) witnessed a fresh surge. From 'Looking East' to 'Acting East', India and the Association of South East Asian Nations (ASEAN) region found new momentum to build stronger linkages. It was also in this decade that India-ASEAN dialogue relations completed both 20 and 25 years.
The growing relationship, straddling the political, strategic, and economic, must be seen in the context of a decade in which the geopolitical centre of gravity in the broader Asia-Pacific region began to decisively shift from the US to China. With two big powers scrambling for greater influence in the region, small powers needed a middle power to steady the boat. India was a natural choice.
Yet, despite this bonhomie, the relationship remains staggered and hamstrung by both old and new challenges. While the 2014 rechristening of India's Look East Policy (LEP) to Act East Policy (AEP) by the Prime Minister Narendra Modi government infused a new spirit of cooperation, actual achievements on the ground do not reflect any tectonic shift across core sectors: defence, trade, and connectivity.
Geopolitical Context
With shifting geopolitical and security dynamics in the broader Asia-Pacific region, this decade witnessed a greater eastward push by New Delhi. At the core of this is a rapidly expanding Chinese presence in both South and Southeast Asia, particularly in the South China Sea (SCS). With Beijing expanding its military presence in disputed maritime sectors and exerting overwhelming influence over ASEAN countries through investments and development assistance, India found a natural opening to posture itself as a constructive balancing power.
This prompted India to double down on its eastward outreach that the LEP had initiated in 1991. The push was aided by US willingness to take on a greater role in the Asia-Pacific and stave-off Chinese expansionism by joining hands with 'like-minded partners' such as Japan, Australia, and India. This gave New Delhi a foot in the door into Southeast Asia, which had so far remained a secondary priority. Thus, the leap from LEP to AEP was all but a logical foreign policy progression for India.
Yet, it is not clear if the gear-shift has consequentially upgraded diplomatic ties. For instance, India made at least 26 high-level diplomatic visits to the ASEAN region (including for multilateral events) in the first four years of the policy (2015-18). The previous government had made 23 visits in the preceding four years (2010-14). Interestingly, in 2018 alone, India made an unusually high 13 high-level visits to the region, including four prime ministerial tours. The same year, the Modi government invited the leaders of all ten ASEAN member-states to attend India's Republic Day parade. This shows that Southeast Asia was certainly a top foreign policy priority during Modi's first tenure, but only insofar as diplomatic posturing was concerned.
Key Thrust Areas
The tone for India's engagement with Southeast Asia was set by the Vision Statement of the India-ASEAN Commemorative Summit held in 2012 to mark 20 years of dialogue relations. It elevated the relationship to a 'strategic partnership' and laid out six key domains of engagement: political and security, economic, socio-cultural and development, connectivity, and regional architecture.
The Modi government largely stuck to these areas within the post-2014 AEP framework, but began to pay exclusive attention to 'narrowing the development gap', as reflected in the ASEAN-India Plan of Action (PoA, 2016-20), Delhi Declaration 2018, and the PoA 2021-2025.
There was at the same time a continued focus on working closely with ASEAN-led mechanisms, such as the ASEAN Regional Forum (ARF), East Asia Summit (EAS), and ASEAN Defence Ministers' Meeting Plus (ADMM-Plus), with the aim of upholding 'ASEAN centrality.' New Delhi was careful to emphasise this to rebut any potential perception of India as an overbearing or intrusive extra-regional power.
Notwithstanding the structural continuity from LEP to AEP, the Modi government brought a new agenda to the table, which has since become the premise of India's relationship with Southeast Asia: Indo-Pacific.
In June 2018, PM Modi laid out the vision for a free-and-open Indo-Pacific Region (IPR) at the Shangri La Dialogue in Singapore, and then launched the Indo Pacific Oceans' Initiative (IPOI) at the EAS in Bangkok the following year. Then, in December 2019, India concurrently hosted the India-ASEAN Delhi Dialogue XI and the 6th Indian Ocean Dialogue with IORA member-states, both themed on the Indo-Pacific.
In the interim, ASEAN released its own 'ASEAN Outlook on the Indo-Pacific' (AOIP). Since then, New Delhi's attempt has been to harmonise the IPOI and AOIP, as the PoA 2021-25 states clearly.
Emerging Strategic Partnerships
One of the hallmarks of this decade with regard to growing India-Southeast Asia linkages has been the deepening of security and defence cooperation. In many ways, this indicates India's desire to move beyond just economic outreach and leverage common security interests to build greater strategic depth in the IPR. This became an urgent prerogative for New Delhi especially in the face of an assertive China.
Most of India's defence and security outreach to ASEAN through 2010-2020 happened on a bilateral level with five key countries: Myanmar, Vietnam, Singapore, Indonesia, and the Philippines. The AEP has maintained the momentum of the LEP's final phase by advancing cooperation in three areas: traditional military-to-military cooperation, arms sales, and counterterrorism collaboration.
According to data published by SIPRI, India transferred arms worth US$ 42 million to countries in Southeast Asia in 2014-18; the highest since 1999 and a massive leap from the US$ 6 million worth of arms sold by the previous government in the 2009-13 period.
Yet, from 1999-2018, as per SIPRI data, India occupied a meagre 0.2 per cent of total (global) arms sales to the region, compared to China's 6.3 per cent. Southeast Asia, however, occupied 17 per cent of India's total arms exports in that period. India's investments in this domain are not leading to optimal geostrategic returns.
This also shows that while there is growing Southeast Asian interest in military purchases from India, New Delhi hasn't been able to capitalise on it in full measure. The past decade showed great promise in terms of numbers but barely offered any market guarantees.
It is notable that even before the AEP, India had begun to make forays into the Southeast Asian military market, selling arms to countries like Myanmar and the Philippines. It also conducted its first bilateral naval exercise with Myanmar in 2013. However, security sector cooperation certainly accelerated after 2014, largely along bilateral lines.
India elevated its existing relationship with Vietnam and Indonesia to a Comprehensive Strategic Partnership (CSP), convened the first Singapore-India Defense Ministers' Dialogue (DMD), handed a potentially strategic port to Jakarta, and made a big-ticket torpedo sale to the Myanmar Navy. These were implemented within the AEP framework, but the groundwork had been firmly laid in the preceding years.
On counterterrorism, the Modi government found like-minded partners in countries such as the Philippines, which were keen on accepting Indian assistance in countering radical Islamist violence (such as in the aftermath of the Marawi siege). In 2016, India also hosted 'Force 18'—the first multilateral military exercise with regional countries on Indian soil—with the ten ASEAN countries and its eight dialogue partners.
All of these indicate a decisive shift away from the LEP vision; from economic cooperation to one that foregrounds defence collaboration.
Economic (Non)cooperation
Economic cooperation was once the LEP's key pillar. It was precisely to find new markets in the vibrant capitalist economies of Southeast Asia that India decided to look east immediately after its own economic liberalisation in 1991. Yet, this area of cooperation has remained a major weak link in the India-Southeast Asia story, with little change in the past decade. In fact, on trade balance, India has witnessed negative growth with Southeast Asia.
While the overall trade volume between both has steadily increased in FY 2010-11 to FY 2019-20, the trade deficit has also rapidly increased, peaking at around US$ 24 billion in FY 2019-20 from around US$ 7 billion in FY 2010-11.
This shows that the India-ASEAN Free Trade Agreement (FTA) in goods that came into force in 2010 hasn't benefited India, as also shown in a November 2019 report by the PHD Chamber of Commerce and Industry. India could become neither a top trading partner for ASEAN, nor a key investor in the region.
India also pulled out of the high-profile Regional Comprehensive Economic Partnership (RCEP) in 2019, much to the dismay of many ASEAN members. It continues to sit out of the Comprehensive and Progressive Agreement for Trans-Pacific Partnership (CPTPP). Both are being touted as future-defining trade pacts for Southeast and East Asia.
New Delhi has been trying out alternatives to close the trade deficit, such as insisting on an ASEAN review of the existing FTA. This is essentially to expand the market for Indian goods in the region and allow for more optimal supply chain integrations. But ASEAN remains reluctant.
One of the biggest challenges for India-ASEAN collaboration is connectivity, which has remained a strong policy focus over the past decade. However, nothing significant has been achieved on this front. While Modi announced a US$ 1 billion Line of Credit for connectivity projects in ASEAN during the 2015 India-ASEAN Summit, the two flagship projects—India Myanmar Thailand Trilateral Highway (IMT-TH) and Kaladan Multi-Modal Transit and Transport Project (KMMTTP)—remain in the planning and construction phases, respectively.
Conclusion
The India-Southeast Asia story is a complex one. It is a relationship that has been geopolitically relevant since the early 1990s and has even blossomed into a partnership based on common regional interests, but neither party has been able to actualise it.
In that regard, 2010-2020 was unusually eventful for both. Converging interests and the right geopolitical circumstances created a whole new platform for cooperation, and New Delhi went to great lengths to capture the moment.
But, as always, India is held back by severe delivery deficits and a general lack of capacity to implement promises on the ground. This doesn't do much to address the historical trust gap between both. Such capacity challenges will only aggravate in the short-to-medium term due to recent barriers like the COVID-19 pandemic. Further, India's overt focus on the IPR might actually alienate ASEAN countries.
New Delhi must hedge its bets in the region very carefully, while focusing on building project delivery capacity. Otherwise, the relationship will soon become redundant, if not burdensome.
Angshuman Choudhury is a Senior Researcher at IPCS and the Coordinator of its South East Asia Research Programme (SEARP).