Special Commentary
President Trump's Year in Office: A Foreign Policy Review
22 Jan, 2018 · 5424
Dr Vivek Mishra identifies the developments that have thus far defined the Trump administration's foreign policy behaviour
---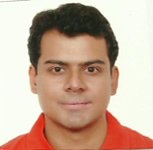 Vivek Mishra
Research Intern
The 'many firsts' that President Donald Trump's year-old tenure has chalked up offer an overwhelming indication of his administration's desire to differentiate itself from and efface the previous administration's policy choices, and deliver on his campaign promises. This trend, besides being significantly visible in domestic policies, has characterised the US' foreign relations under Trump.

Executive Orders
One of the first moves of the Trump administration with repercussions on US foreign relations was the executive order issued to halt all refugee admissions and temporarily bar entry to people from seven Muslim-majority countries. The revised order came in September 2017 and banned nationals of Chad, Iran, Libya, Somalia, Syria and Yemen from entering the US. While the fiat still faces various degrees of legal challenges across the country, it threatened to permanently alter US relations with the Muslim world, besides creating exonerating rationales for home-grown terrorism. However, in a move that could somewhat soften his earlier anti-Muslim stance, Trump chose Saudi Arabia for his first foreign trip, where he not only indulged in a tango but also declared Islam "one of the world's great faiths." While many read this trip as being intended primarily as an apology, Trump also kept his business interests afloat by pledging a two-way combined investment of US $400 billion, including US $110 billion defence purchase by Saudi Arabia.

On the very first day in office as president, Trump signed an executive order withdrawing the US from the Trans-Pacific Partnership (TPP) and simultaneously announced that the era of multinational trade agreements had come to an end. The 12-nation trade deal has been variously assessed as potentially beneficial to the US with contributions to economic growth, enhancing US influence in Asia, and most of all, as a reassurance to US' Asia-Pacific allies. Trump's preference for bilateral commitments over multilateral ones and the US becoming one of several players in the TPP may have induced its withdrawal from the agreement. However, the fact that the remaining 11 countries could still strike a deal to take forward the partnership without the US further undermined the US' expectations and influence.

Withdrawing from TPP also jeopardises the US' North American Free Trade Agreement (NAFTA) talks with its neighbours, Canada and Mexico, which are members of the renegotiated TTP, and there could be a push back on the US stringent conditions are tabled in NAFTA. Trump's decision to withdraw from the Paris climate accord, which was another setback to US foreign policy, was among the first foreign policy changes. As the deal will only take effect in a few years, the decision to walk out of the agreement might not have an immediate effect, but snubbing a consensus reached by 195 countries has definitely hurt the US' image as a world leader.

North Korea and Iran
Emerging from the "America First" mind-set, Trump's approach was anticipated to prioritise domestic concerns over the foreign, and relegate the discussion on foreign wars in the face of job creation at home. However, today, the Korean Peninsula, South China Sea (SCS), and Eastern Europe all demonstrate the possibility of conflict. Trump has made no effort to conceal his stand on North Korea and Iran. Voicing his opposition, Trump criticised both North Korea and Iran vehemently from the UN pulpit and threatened to "totally destroy" North Korea if the US finds "forced to defend itself or its allies." North Korea led by Kim Jong-un has presented a striking challenge to the Trump administration, matching its word-for-word. In the process, the fear of nuclear escalation between the two countries has reached unprecedented and ridiculous levels with 'button size' comparison and both sides ready to increase strategic readiness.

As per reports, the US is clandestinely preparing for a war with North Korea with more planes, troops and bombers. Currently three B-2 bombers and six nuclear-capable B-52 bombers are stationed at the Andersen Air Force base in Guam which is a little more than 2,000 miles away from the Korean Peninsula. Besides these, the USS Carl Vinson is gradually knotting towards western Pacific and USS Wasp with a capability of carrying more than 30 planes is stationed at Japan. North Korea - with possibly a hydrogen bomb, an inter-continental ballistic missile (ICBM), capability to produce a smaller nuclear warhead that can fit inside its missiles, and ability to deploy up to 60 warheads - has induced a nuclear policy reversal in the US.

On Iran, the US sides with its allies in West Asia who allege that Iran supports terrorism in the region. The Joint Comprehensive Plan of Action (JCPOA) negotiated to prevent Iran may soon be wound up. President Trump might have waived sanctions recently but has given Iran its "last chance," leading to speculation that the deal might not survive beyond May 2018. Despite the IAEA's verification of Iran's compliance, Trump's aversion to the preceding administration's policies, and proximity to anti-Iran regional allies, seem to have jointly created circumstances for the deal to be torpedoed.

Russia and China
In the latest National Security Strategy (NSS), both Russia and China have been identified as "long-term strategic competitions."

The love-hate relationship between Trump and Putin continues but is slated to get murkier, even as investigations about his possible collusion with Russia during the presidential elections are gathering momentum. Trump's favourable perception of Vladimir Putin and Russia evinced during his campaign has been replaced by accusations that Russia has helped North Korea evade sanctions. The Trump administration has clamped down on Russia with more sanctions and Russia has responded by substantially reducing diplomatic staff strength, mirroring an earlier US move. Trump is viewed as useful to Russia only when seen as inconsistent with the rest of his administration, thus serving practically no purpose. Moreover, Putin's depiction of a strategic upper hand in Syria through the reinstatement of the Assad regime and forcing the US to cooperate against the Islamic State (IS) have catapulted Putin's popularity to a new high domestically, in the run up to elections, besides establishing that sanctions are limited in their impact. Russia's continued military build up in Eastern Europe has been commensurately responded by scrambling NATO forces eastward. The chances of a war between the two are being rated as the highest since the Cold War.

On China, Washington is still in search of a coherent strategy. China is hardly useful in taming Pyongyang and is giving the US a run for its money in the SCS, forcing the US to opt for an Indo-Pacific consensus rather than taking on China unilaterally. Pyongyang and the huge trade deficit with China remain potential deflators to Washington-Beijing ties. However, Trump's nod to funding two infrastructure projects in Asia point to an emerging China strategy. The Trump administration has revived the 'New Silk Road' initiative and the Indo-Pacific Economic Corridor linking South and Southeast Asia. These are being seen as counter-strategies to China's Belt and Road Initiative (BRI).

Indo-Pacific and South Asia
The Indo-Pacific strategy is probably the US' best bet to counter China's Maritime Silk Road (MSR) gambit. The Indo-Pacific has not just resonated in US leaders' speeches but has found mention in the 2017 NSS and the National Defence Strategy (NDS 2018). The NDS acknowledges that China intends "to reorder the Indo-Pacific region to their advantage" and "seeks Indo-Pacific regional hegemony." It also clearly states that maintaining a favourable regional balance of power in the Indo-Pacific is a primary goal. The NSS defines the Indo-Pacific "from the west coast of India to the western shores of the United States," acknowledging India in its regional strategy. India's own growing proximity with Washington, Washington's distancing of Islamabad, and growing Beijing-Islamabad ties together with Russia as a pacifist sympathiser of Pakistan-China relations throws a unique challenge to the Indo-Pacific strategy and the US' favourable balance of power strategy in South Asia.

Flip-flops, random phone calls, threats to smaller/weaker/poorer countries, and personal slurs: Donald Trump's style of diplomacy has mixed more a personal and less professional attitude with a high degree of unpredictability. These traits do not bode well for diplomacy. However, Trump has never claimed diplomacy to be his forte - what he has claimed to be capable of delivering are his campaign promises, notwithstanding his distinctively undiplomatic modus operandi.