India and Vietnam: Strengthening Bilateral Relations
09 Jan, 2017 · 5220
Amruta Karambelkar reflects on recent high-level visits to India to analyse the nature of bilateral ties
---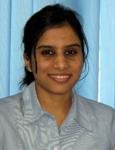 Amruta Karambelkar
Research Officer
2016 has been an important year in India-Vietnam relations, characterised by several high-level bilateral visits. Prime Minister Modi paid a visit to Vietnam in September 2016, preceded Defence Minister Parrikar's visit in June 2016. New Delhi has recently hosted two important leaders from Vietnam: Defence Minister General Ngo Xuan Lich in and Nguyen Thi Kim Ngan, the chairperson of the National Assembly, in the first and second week of December 2016, respectively. The former visit signifies the continuation of the steadfast bilateral security cooperation; the latter was aimed at deepening legislative cooperation between the two countries. New Delhi appears to be pivoting on its traditional friend, Vietnam, as it actively expands its role in Southeast Asia. Similarly, Hanoi is focusing on its relationship with India as a potential roadblock to Beijing's aggression.
Defence and Energy
India and Vietnam reached a milestone in 2013 when India offered a US$ 100million credit line and agreed to train Vietnamese sailors in submarine operations. Prime Minister Modi raised the credit line five times during his visit. Right before the General Ngo's visit, India let the Vietnamese ambassador visit the Indigenous Aircraft Carrier under construction at the Cochin Shipyard. Ngo's visit saw the Indian Air Force (IAF) ink an agreement to train Vietnamese fighter pilots in Su-30 operations. By way of the IAF-VAF agreement, India has also expanded its military cooperation from naval to air.
Both India and Vietnam largely use Russian hardware, and India is experienced in operating and maintaining Russian platforms. In recent years Vietnam has purchased Kilo-class submarines and SU-30 fighter jets as part of its ongoing force modernisation programme. In view of that, General Ngo met with India Inc at the Federation of Indian Chambers of Commerce and Industry (FICCI) to discuss bilateral cooperation in the defence industry. As Vietnam has been actively modernising its military over the past few years, Indian companies have the opportunity to develop Vietnam's defence industries by setting up production facilities in the country. The exploration of such possibilities could lead to a bilateral security enmeshment. The Modi government has paved the way for greater private participation in defence manufacturing. The Look East Policy in its third decade (renamed the Act East Policy) seeks a greater role in Southeast Asia and one of the ways to do this would be through wider and deeper security ties. Defence manufacturing or servicing would be a step in that direction. Nguyen also backed India's Act East Policy and appreciated Vietnam's role, as envisaged by India, in it.
India and Vietnam signed several agreements during Nguyen Thi Kim Ngan's visit, notably one on cooperation in civil nuclear energy. She encouraged Indian oil companies to explore oil and gas blocks in Vietnam's continental shelf. Since the past few years, Vietnam has sought to develop its civil nuclear capabilities. As an emerging economy, Vietnam's energy needs are growing. Vietnam has been actively seeking a foreign presence in its claimed portion of the South China Sea, thereby looking to make investor countries a stakeholder in the maritime dispute. It hopes that other countries, by way of protecting their assets in the South China Sea, would be concerned with the region's security, which could serve as a speed-breaker to China's aggression. Previously Vietnam had granted exploration rights to ONGC in the strategically important blocks in the disputed waters.

Political Cooperation
In March 2016, Nguyen was elected as the chairperson of the National Assembly, making her the first woman to serve in this position. She was re-elected to the politburo that year, and her ranking in the politburo hierarchy makes her the third most powerful person in Vietnamese politics.
India and Vietnam elevated their relations to a 'comprehensive strategic partnership' during PM Modi's visit to Vietnam in September 2016. Both countries appear to have institutionalised their legislative relations. Chairperson Nguyen was heading a delegation of Vietnamese legislators, who also attended sessions of the Indian Parliament as observers. An agreement was signed between the Lok Sabha and Vietnam's National Assembly. Prime Minister Modi expressed the need to institutionalise an exchange programme between young parliamentarians from both the countries.
Conclusion
While India's defence relations with Vietnam have remained steady, the chairperson's visit is noteworthy since it would facilitate inter-legislative contact. All the political parties in India have unanimity over India's policy on Vietnam. Nguyen must have realised this when she met the opposition members in the Indian Parliament. Similarly, political unanimity over India in the National Assembly of Vietnam would be crucial in a region that is witnessing strategic opaqueness.
In September 2016 in Hanoi, PM Modi in his joint press statement said that maritime territorial disputes should be resolved peacefully and according to international law, with reference to the South China Sea dispute in which Vietnam is one of the claimants. Vietnam, like other Southeast Asian claimants, is canvassing political support for its stance. India, like other major stakeholders, is interested in the stability and security of the South China Sea. As an emerging economic and naval power, India has projected itself a credible player in Southeast Asia. In a region that has historically witnessed political polarisation caused by great power rivalries, India, without such historical baggage or hegemonic ambitions, makes for a viable alternative.