Regional Economy
Changing Regional Contours and Imperatives for India
13 Jun, 2016 · 5057
Prof Amita Batra on why it is imperative for India to shed its defensive stance in preferential trade agreements and prepare for changes in the global trade regime
---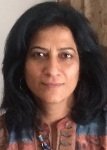 Amita Batra
Professor of Economics, Centre for South Asian Studies, Jawaharlal Nehru University
That the centre of gravity of the global economy has shifted to Asia over the last decade and a half is known and accepted. China, India and some emerging market economies from Southeast/East Asia contributed significantly to this shift. Over the same period, global trade led by production fragmentation across borders increased manifold. China emerged as a systematically important trading hub in this network-led trade pattern and a major trading partner for most countries including India.
However, in the period since 2008, that is post the global financial crisis, it appears that this growth and trade pattern may yet be undergoing another shift. Recovery in the advanced economies that remains weak, uneven and uncertain is coupled with the slowdown and rebalancing of the Chinese economy. Constrained thus by sluggish traditional markets and trade impulses, developing countries have had to look inwards and strengthen regional inter-linkages. In Asia, this is evident in the accelerated pace of creation of the ASEAN economic community (AEC) as also through the formulation of mega regional trade arrangements. Explored below are these changing regional economic contours and in the context, the imperatives for India.
China's Slowdown and Growth Reorientation
Post the global financial crisis, as China rebalances towards a lower trade surplus and a new growth strategy with increased emphasis on domestic consumption, services and innovation, the spillover effects of excess capacity created in some sectors under the earlier investment-led growth model continue to impinge on its economic outcomes. In recent years the Chinese economy has slowed down, registering a modest growth of 6-7 per cent relative to its pre-crisis double digit rates of growth. This may not augur well for Asian economies tied to Chinese export demand through supply chain linkages. In addition, the ad hoc depreciation of the renminbi between August 2015 and January 2016 without corresponding capital account liberalisation and financial sector reforms has led to confusion among investors and transmission of volatility through closely interlinked trade channels in the region.
The AEC
The ASEAN economic community is fast moving towards its objective of creating a single market and production base that is globally competitive. Liberalisation of trade in goods through reduced tariffs has been largely accomplished. Movement of intermediate goods across borders and strengthening of regional value chains is thereby further facilitated. While the final formation of the AEC will depend on the pace of progress of the remaining agenda of services and investment liberalisation, the existing integration levels and continued economic dynamism of some ASEAN economies are expected to generate positive growth impulses for the region.
Mega Regional Trade Arrangements
Global trade rules are in the process of being rewritten primarily by mega regional trade arrangements with provisions that go well beyond liberalisation of goods and services trade and investment. Of the three mega regional trade agreements signed or under negotiation namely the Trans Pacific Partnership (TPP), Transatlantic Trade and Investment Partnership (TTIP) and Regional Comprehensive Economic Partnership (RCEP), Asian economies are members of the RCEP and TPP. TPP with negotiations complete and trade deal signed awaits parliamentary ratification by individual member countries. While sceptics have expressed doubts as regards the US post election scenario, it would be difficult for any member country to forego the potential benefits of not just the TPP, but through it, of the US-EU TTIP as well.
Some of the TPP member economies are also members of the RCEP. RCEP is relatively less ambitious than the TPP. It is initially focused on trade and investment liberalisation even though it mentions intellectual property, competition policy and other regulatory measures. Like the TPP, the RCEP through reduced tariffs and preferential access will also be facilitating greater movement of intermediate goods across borders and hence value chain integration in the region. Overlapping membership of the RCEP with the TPP will imply spillover advantages, subject to rules of origin (RoOs), in terms of preferential access to markets as well as make inevitable increased exposure to competition for all members of the agreements.
Imperatives for India
India's 'make in India' push to its manufacturing sector has to factor in these regional realities. Presently, India's linkages with the regional value chains are marginal. Earlier free trade agreements (FTAs) at the bilateral and regional level with the ASEAN and East Asian economies have resulted in limited economic gains for India. Among the mega regional trade agreements, India is a member of only the RCEP. India's offers for tariff liberalisation at the RCEP are not just the lowest among all members but also differentiated for its FTA and non-FTA partners. India through its participation in bilateral FTAs, RCEP and owing to overlapping RCEP-TPP membership will eventually be open to preferential access by many of its trade partners including China.
Therefore, it is imperative that India shed its defensive stance in preferential trade agreements. Domestic industry must be prepared to confront competitive pressures from imports and in international markets. While domestic policies must be formulated and legislated to ease investment conditions, FTAs must be utilised as trade policy instruments with significant potential economic benefits rather than as mere strategic policy instruments. Rigorous prior technical analysis to identify core sectors of comparative advantage and monitoring during implementation should be included in carefully designed FTAs. Safeguards must be used where necessary to protect weaker manufacturing units but not in response to protectionist lobbies. A more 'open to competition' stance should be adopted in RCEP negotiations. As comparative advantage evolves and shifts among regional economies, India must seek to take advantage in consonance with its skill set and strengthen its participation in regional value chains. Finally, India cannot take too long to evolve towards global regulatory standards and practices. Indian industry must utilise the time that remains for mega regionals to become a reality to prepare for the eventual change in the global trade regime.