COP21: China's Dual Identity
29 Jan, 2016 · 4975
Tenzin Lhadon analyses China's attempts to identify itself as both a developed as well as a developing country
---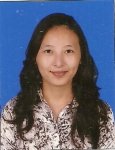 Tenzin Lhadon
Research Officer
The 30 November to 11 December 2015 UN Climate Change Conference in Paris (COP21) placed special interest to receive the much awaited cooperation and effort from China. In particular, the focus was on whether China identifies itself as a global player, aligning with other developed nations, or among the developing nations, despite being the second largest economy.

China and COP21
China is recognised as the world's largest greenhouse gas emitter and therefore, its position at the international climate change negotiations – as one of the leading and most influential actors in addressing global climate change – is not just crucial but sets the tone for the success of global efforts towards combating climate change in the future.

Chinese President Xi Jinping's speech at the opening ceremony of the COP21 and Beijing's commitments and assurances on reducing its greenhouse gas emissions have been highly appreciated. There have been several debates and questions on whether or not China is to be regarded a developed country, because, it is the world's largest exporter, with a GDP growth rate of 50 per cent, making its economy worth $26.98 trillion – bigger than that of the US', which stands at $22.3 trillion.

A recent New York Times commentary illustrated how Beijing likes the Renminbi to be treated at par with other leading currencies, as well as for recognising China as one of the world's leading economic powers. However, contradictorily, at the COP21, China shied away from identifying itself as a developed nation, apprehensive of the fact that it might have to face more regulation and responsibilities if categorised as a developed country. In fact, Beijing spoke on behalf of developing countries at the conference, calling on all the developed nations to reaffirm their promises to assist financially and otherwise, to help develop the poorer countries in their growth and sustainable development.

China and G77
In 1964 China joined the G77 group that mostly comprises of poorer countries affected by global climate change, and where developed nations were deemed responsible for providing annual financial assistance worth $100 billion. China asserted its position as a global player at the COP21 because it not only provides Beijing with a perfect platform to raise a justified voice and act as a spokesperson for the G77 nations but also helps project itself as a benign global power.

Although many observers in China felt the international climate change agreement could help with the restructuring of the economy, Chinese citizens and Beijing feel that they have a lesser say in international proposals that which are dominated by the US and EU. Many observers in China also feel the need to find a better way to communicate the country's position and improve its international standing. Despite the recent economic slowdown, Beijing's economic prowess and its participation and agreement on climate change issues have a bearing on China's global stature.

China's Special Representative on Climate Change Xie Zhenhua lauded the adoption of the historic climate change agreement at COP21, and while simultaneously reiterating China's status as a developing country, stated that it will take actions according to its national capacity and development stage.

Climate Diplomacy
There is a general perception that countries in the northern hemisphere are developed and that those in the southern hemisphere, are not. In the global configuration of developed and developing countries, this 'North-South divide', and the problematic nature of this division – i.e. based on economic capabilities – always featured in international climate change negotiations.

Ideally, developed nations should shoulder more responsibility towards reducing global carbon emissions and consumption of the world's resources, as well as contribute more towards the progress of developing countries with a particular focus on those most-affected by climate change.

The Beijing Review underscored the Chinese foreign ministry's call for fairness in dividing responsibilities between developed and developing countries, calling the Paris climate change agreement a "a new beginning in international cooperation."
"In broad terms, richer countries wanted to build new and less restrictive processes, while developing country blocs wanted to focus on 'fairness' and historical emissions, and to protect the principle of common but differentiated responsibilities," said Yu Jie, communications strategist with China Dialogue, and former director, Climate Policy, The Nature Conservancy.

However, China's proclaimed status of a developing nation has becoming increasingly disputable given how it is the world's largest CO2 emitter and an economic giant itself. In fact, the Beijing Review continues to project how China can play major role in G77/China, Brazil, South Africa, India, China (BASIC) and Like-Minded Developing Countries (LMDC), to bridge differences between these groups as well as between parties in a broader manner.

Reflecting on China's significant role in the international climate debate, it is apt to conclude that Beijing's encouraging stance at the COP21 is not only momentous but essential to the country's task to behave like a global player. Although it is an positive effort by China, several questions still remain on its achievements towards improving the global climate situation and the amount of efforts invested towards addressing the matter.