Eulogy
PR Chari: Scholar, Gentleman, Institution Builder
26 Jul, 2015 · 4901
Prof Amit Gupta writes a heartfelt eulogy for the IPCS' Prof. PR Chari, who passed away on 24 July, 2015
---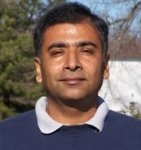 Amit Gupta
Visiting Fellow
Mr. P.R. Chari, who passed away on July 24, 2015, was a rare person in New Delhi's intellectual circles. Although a career bureaucrat, he successfully transitioned to becoming a first rate scholar and, along with Major General (Retd.) Dipankar Banerjee, went on to create one of the capital's prominent, and truly independent, think tanks.

As a member of the Indian Administrative Service, Mr. Chari was put in charge of the Institute for Defence Studies and Analysis (IDSA) and he and his predecessor, K. Subrahmanyam, were to have a lasting impact on it as well as on the fields of foreign policy and security studies. At the time Chari and Subrahmanyam ran IDSA, systematic thinking about defence was limited to retired generals, bureaucrats, the occasional politician, and journalists. Indian academics, by and large, focused on foreign policy issues, the two notable exceptions being Sisir Gupta and Raj Krishna who wrote on India and nuclear weapons. Thus, at IDSA, Mr. Chari was partly responsible for bringing together and training the first generation of Indian scholars who would espouse the Indian position on defence and security issues.

Later, after retirement, he set up IPCS—which is now in its 19th year—and it quickly became one of the think tanks where foreign delegations, research scholars, and non-governmental organisations stopped by to interact and learn. Four of my Air War College classes came to IPCS and each time, they walked away with a sense of admiration about the presentations made by the members of the organisation. For this, Major General (Retd.) Banerjee and Mr. Chari are primarily responsible.

His own writings on nuclear weapons, confidence building, and crisis management in South Asia won him international regard as one of India's finest security scholars. His work with Stephen P. Cohen on the various India-Pakistan crises is widely cited in the field of South Asian security studies.

But Mr. Chari was more than a scholar. He was, to use an outdated term, a true gentleman. The first time I met him, he engaged me in a conversation about nuclear winter. I was a young and lowly research assistant and quite flattered by the attention. What made me a life-long fan of Mr. Chari was that as we were talking, a very senior Indian diplomat came up to us and tried to pry Mr. Chari away. He kept the diplomat waiting, completed our conversation, asked if I had any further questions, and only then gave his attention to the former Foreign Secretary of India. Not something that most people in New Delhi would do.

In my academic and personal life I have tried to abide by the lesson I learnt from Mr. Chari that day—above all, civility matters and that extends to the youngest and least influential person in the room. For the last 15 years, I enjoyed coming to the IPCS to meet him and ask him about whatever research question I was exploring at that point of time. I will like so many others in world miss him.

Amit Gupta is an Associate Professor at the USAF Air War College in Montgomery, Alabama. The views in this obituary are his and do not reflect those of the Department of Defense or the USAF.