Australia & India: A New Era in Defence Cooperation?
19 Jan, 2015 · 4812
Stephen Westcott reflects on the status of bilateral defence ties
---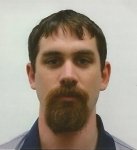 Stephen Westcott
Research Intern
Following a particularly productive year in Indo-Australian relations that saw great strides most notably in defence cooperation, it is timely to reflect upon the events and ask two key questions: what is the status of the bilateral defence relationship entering 2015?; and what, if any, developments are likely to be seen in the coming year?

India-Australia Defence Relations: Looking Back
Since their nadir in 2008-2009, Australian-Indian relations and defence ties have markedly improved. Indeed, defence and security engagement between the two countries have steadily increased to culminate in the signing of the New Framework for Security Cooperation (NFSC) on 18 November 2014 during Prime Minister Narendra Modi's bilateral visit to Australia. The NFSC combined and expanded several previous agreements and commits both countries to hold annual high-level summits, cooperate closely on counter-terrorism and international crime, hold regular bilateral maritime exercises and focus on the early operationalisation the Civil Nuclear Energy Cooperation Agreement (CNECA) to assist India's quest for energy security. Most of the statements in the lead up to and after the signing of the NFSC have shown that both sides intend to make maritime security the key pillar in the defence cooperation.

There have been plenty of false starts in the Australian-Indian defence cooperation efforts in the past. In 1998, Australia immediately suspended its defence cooperation with India after the nuclear weapons test. When the fledgling Quadrilateral Initiative in 2007 that saw Australia, India, Japan, Singapore and the US participate in a maritime exercise drew a strong hostile Chinese reaction, the newly elected centre-left Labor government publically withdrew in 2008 in a move that annoyed many Indian officials who saw it as Australia bowing to Chinese pressure.

The New Rapprochement: New Governments and Convergences
Defence ties were restored in 2009 but only moved tentatively forward until June 2013 when the Defence Ministers met in Perth, Australia, and agreed to establish bilateral maritime exercises. This rapprochement however appears to have stronger foundations than the preceding efforts and will likely endure for two key reasons.

Firstly, over the past five years governments on both sides of the political spectrum in Australia and India have been working hard to remove the key issues of contention between them, removing the likelihood of change of government producing another change of heart. Indeed, in 2009 the Labor government sought to undo the damage caused by its withdrawal in 2008 by establishing a strategic partnership with India and signing the Joint Declaration on Defence Cooperation in 2009 as well as formally dropping its opposition to uranium sales in 2012. The last major obstacle between the two countries' relations was removed when Prime Minister Abbot signed the CNECA in September 2014 during his bilateral visit to India, thus finally clearing the way for the sale of Australian uranium to India.

Secondly, both Australian and Indian interests have been increasingly converging. Modi's government has been keen to revamp India's 'Look East' policy into an 'Act East' in a search for greater economic ties and also more substantial political connections. As Australia has a similar political system, is a reliable regional provider of raw resources and services needed by the Indian economy, and has a highly skilled and professional defence force, it has moved from the periphery to being comfortably within the scope of this policy. Australia for its part has been showing growing interest in the Indian Ocean, formally identifying the Indo-Pacific (as opposed to the Asia-Pacific) as the key security focus in its 2013 Defence White Paper.

Is there a China Factor?
Providing an additional, if publically unspoken, adhesive are both countries' serious concerns about China's incursions into the Indian Ocean, which have been growing more numerous and bolder over the years. Of particular concern has been the emergence of Chinese submarines evidently practising long-range deployments in the Indian Ocean, with the latest incident of note occurring when a Chinese nuclear submarine surfaced just off Sri Lanka in September 2014. While China has legitimate interests in safeguarding its commercial routes that pass through the Indian Ocean, India is inherently concerned about the Chinese military potentially surrounding it by land and by sea as well as eroding its' dominance in what it has long considered its backyard. Australia likewise has been concerned by China's aggressive posturing in the South China Sea and is particularly interested in ensuring that no nation is able to establish a maritime advantage in its' own neighbouring waters.

Defence Ties: Looking Ahead
Heading into 2015, Australian-Indian defence ties are likely to deepen significantly, especially in the field of maritime security. The first formal bilateral maritime exercise between the two countries is scheduled to be conducted in 2015, although the exact date has yet to be published. While piracy in the Indian Ocean may be on the decline, there is also plenty of room for bilateral cooperation over other illegal maritime activities such as the prolific smuggling of people and narcotics in the region. Australia also has several state-of-the-art defence training facilities such as the Submarine Escape Facility in Western Australia that would be of definite interest to the Indian defence forces, and 2015 could see arrangements for joint training courses to be run in the near future.

Nonetheless, one should not get too ecstatic about these developments and possibilities. As the former Australian Defence Minister Stephen Smith noted, "Australian Indian relations are like a Twenty-Twenty cricket match-short bursts of activity followed by lengthy periods of inactivity." Only time will tell whether this period of engagement will peter out like those before it or finally move beyond brief flirtations and develop into a self-sustaining relationship. That being said, there is every reason to be optimistic that this time they are built on firmer foundations.