Look East Policy
India's Myanmar Mission
29 Jul, 2014 · 4583
Wasbir Hussain analyses Indian External Affairs Minister Sushma Swaraj's upcoming visit to Myanmar, in the context of India's Look East Policy
---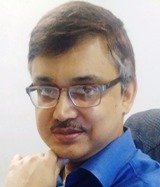 Wasbir Hussain
Visiting Fellow
Indian Prime Minister Narendra Modi's neighbourhood push continues in full steam with Indian External Affairs Minister Sushma Swaraj now set to visit Myanmar within a fortnight, to try and consolidate ties with the leadership in Naypyidaw. Her visit to attend the ASEAN Regional Forum (ARF) meeting from 9 to 10 August, besides, of course, holding a bilateral dialogue with Naypyidaw comes at a time when non-government actors in Myanmar are increasingly opposing projects in parts of the country being sought to be implemented with Chinese funding. A case in point is the cancellation of a $20 billion railway line connecting Kyaukpyu in Myanmar and Kunming in China due to public opposition. The construction was to have been carried out by the China Railway Engineering Corporation.
Sushma Swaraj, therefore, has her job well cut out: prepare the ground for Modi's November visit to Myanmar to attend the East Asia Summit and engage in robust bilaterals with the leadership in Naypyidaw. It is widely accepted that Myanmar is in China's grip insofar as investments or arms supplies are concerned. However, it is still advantage India insofar as historical ties between the two nations are concerned. As the leader of the Myanmar delegation at the Fifth Indo-Myanmar Regional Border Committee Meeting, Maj. Gen. Min Nuang said in Imphal, India, on 25 July "We share a long common border and have close affinity with your historical, cultural and religious background. We always think of India as a true friend."
Myanmar is a country where Indian and Chinese influences intersect. However, today, with the public opposition in Myanmar towards Chinese-built or Chinese-funded projects, particularly in the Kachin region, there is definitely a space India can try and fill in. Myanmar isn't just the gateway to the ASEAN, but is critical to the furtherance of India's Look East Policy. Swaraj would know it better that to push ahead with the Look East Policy by opening and putting in place workable channels of communication by roads and railway, the India-Myanmar region must be free of violent insurgencies. Even today, despite high-level military-to-military engagement, several Northeast Indian insurgent groups have bases in Myanmar. The United Liberation Front of Asom (ULFA), the National Socialist Council of Nagaland (Khaplang), and several Manipuri rebel outfits have well-entrenched camps in the country's Sagaing Division, bordering North-eastern India.
As recently as on 8 May, India and Myanmar signed a Memorandum of Understanding (MoU) on Border Cooperation. This MoU provides a framework for security cooperation and exchange of information between Indian and Myanmarese security agencies. Apart from providing for coordinated patrols on their respective sides of the international border and the maritime boundary by the armed forces of the two countries, both sides have agreed to exchange information in the fight against insurgency, and trafficking of arms, drug, human and wildlife. Steps to prevent illegal cross-border activities have also been agreed upon.
While agreements such as these have existed in some form or the other, the conducts of local authorities and military units in Myanmar have been questionable. These are issues that Swaraj will have to iron out so that the border can turn peaceful and relations can consolidate on the trade and security fronts.
India's Myanmar policy cannot be firmed-up without factoring China in. It is important to note that China has had a threefold objective in pursuing and cementing its ties with Myanmar.
First, it set its eyes on Myanmar's natural resources of oil, gas and timber, needed to meet the huge domestic demand. Second, Beijing wanted to better its security capabilities by expanding its access to the Bay of Bengal and the Andaman Sea and thereby allowing for greater protection of its "southwest silk road" trade routes and the development of a modern maritime reconnaissance system. Third, China was bent on pushing policies to deny India strategic space in the South Asian region.
One would wait to see what the new Indian Government's Myanmar policy would be like. So far, New Delhi's attempts at improving ties with Myanmar looked nothing more than a response to rein China in and not leaving the field open to it – instead of a concerted bid at building a good neighbourly relationship for a solid hold in the region. Besides, India also needs to note China's 'all-weather friendship' with Pakistan and a fairly growing Myanmar-Pakistan relation that is bound to have a bearing on New Delhi. Rightly, however, India has changed its policy towards Myanmar over the past five years and one would have to wait and see the turn of events after the visit of External Affairs Minister Sushma Swaraj – that will be followed by that of Prime Minister Narendra Modi.