Combating Maoism: Lessons from Jharkhand
24 Jul, 2014 · 4575
Saneya Arif looks at how Jharkhand has been able to successfully counter Maoism within the state
---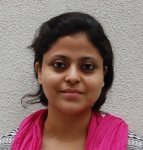 Saneya Arif
Research Intern
According to the Jharkhand assessment 2014 report by the South Asia Terrorism Portal (SATP) data base, Jharkhand today stands second, after Andhra Pradesh, in countering Maoism in the country.This commentary tries to analyse the positive changes that shows a decline in Maoism in the state, changes in the central government's policy responsible for the aforementioned achievement, and the lessons that other states of India can learn from Jharkhand to combat Maoism in their states.

What are the positive changes?
According to the SATP assessment, the figures show that the total number of Maoist related incidents in the state has come down to 4 incidents in 2014 from 383 incidents in 2013. No death has been recorded among the civilians and security force personnel in the current year. In 2013, the deaths stood at 120 and 30 respectively. There has also been a decrease in the number of Maoist deaths, which has come down to 2 deaths in 2014 from 12 in 2013.

The report also records that Maoist attacks on economic targets such as railways, telephone exchanges, mines, transmission poles, panchayat bhawans and school buildings have also reduced, which testify that Maoists have not been involved in any major incidents in Jharkhand after 2013. According to former Director General of Police (DGP) GS Rath, the police force in Jharkhand today has the greatest number of mine resistant vehicles, which has helped in bringing down the Central Reserve Police Force (CRPF) killings due to land mines laid by Maoist outfits. Electoral success in the state allegedly owes much to the nexus between politicians and Maoists, which has also contributed to Maoist mainstreaming. Publicly, however, politicians present an anti-Maoist agenda, as observed by Professor BK Sinha of the Political Science department of St Xavier's College, Ranchi. During election season, Maoists release statements about not voting, which prompt the politicians to initiate bargaining with them.

What changes in central government policy could have led to this success?
In 2006, former Prime Minister Manmohan Singh called Maoism the biggest challenge to India's internal security. He stated that any development in tribal areas must also ensure that the tribal population has a stake in it, even after it has been adequately compensated for displacement. Jharkhand, after Andhra Pradesh, has been the only state to take this very seriously. Soon after, the Panchayats (Extension to Scheduled Areas) Act (PESA) was implemented in Jharkhand. It ensured rights over minor forest produce to Gram Sabhas and removed interference by the government departments. The government of Jharkhand has also achieved remarkable success in persuading around a dozen hardcore Maoists to join mainstream society by ensuring their rehabilitation through the programme, Nayi Disha.

According to Deputy Inspector General of Police (DIG) Pravin Kumar, the volume of CRPF deployment in Jharkhand, which used to be three battalions six years ago, has today increased to fourteen battalions. According to him, the state government has taken the setting up of a unified command for joint action against Maoism seriously. Even the funds received under the integrated action plan (IAP) for development in the Maoism-affected areas in Jharkhand have been fully utilised.

What lesson can other states learn from the Jharkhand experience?
Other Maoists-affected states can learn valuable lessons from operation Anaconda conducted by the state in Saranda forest. Paramilitary forces established camps here for the first time. In Saranda, massive recoveries were made and at least five Maoist training camps were busted. As a result, the outfit was disbanded and all senior leaders left the area. Similar camps were also established near the Chandwa-Daltenganj route and with a similar level of success.

Furthermore, the government of Jharkhand has laid stress on police modernisation. It strengthened its intelligence, granted promotions to personnel, imparted training and strengthened police stations in affected areas, all of which also brought down the number of kangaroo courts operating in the area.