Our (Self) Imported Leaders
The Tahirul Qadri Affair
03 Jul, 2014 · 4542
D Suba Chandran analyses the tendency of exiled Pakistanis to return to their country with political agendas
---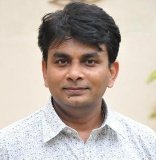 D Suba Chandran
Director
It all started during the third week of last month in Pakistan. The Punjab police raided the office of Tahirul Qadri, the maverick "Visiting" political leader of Pakistan, in the garb of clearing the encroachments made as a part of securing the Minhajul Quran headquarters of the latter. In the process, there was violence, and few supporters of Qadri were killed during the police action.


Subsequently when Tahirul Qadri decided to come back from Canada to lead a revolution in Pakistan, his flight was re-routed to Lahore, instead of landing in Islamabad. By refusing to exit from the plane, but actively engage the media sitting within the place, not only he caused considerable mayhem, but also gained significant political mileage for himself.


What makes some of our politicians, who have left the country under one pretext or another to return? What do they gain in doing so, or do they play to a different script written by someone else within the country? And in the process, do they really add value to the democratic process, or end up in becoming a nuisance for themselves and the larger nation that they profess to serve?


Certainly, Tahirul Qadri is not the first political leader in Pakistan, who has decided to return. In the recent years, Pervez Musharraf returned to Pakistan after a self imposed exile; unfortunately, the return has been a huge disaster for him. He did not get the reception he expected, or thought he deserved. There were no mammoth rallies welcoming him back to Pakistan, nor the political paradigm within Pakistan shifted. For many he was just a former dictator and responsible for many of contemporary ills of Pakistan.


Worse, for Musharraf, the cases in judiciary and Nawaz Sharif as the Prime Minister did not help at all. More than being a saviour of Pakistan, he was treated as an accused and had to be hidden in the hospital. The media did not give a positive coverage, nor did the political parties which benefitted under his rule came openly for his support. Today Musharraf is a sorry figure within Pakistan's political landscape. He would have been better, had he not returned to Pakistan.


Another leader, who had a totally opposite reception (to that of Musharraf) within Pakistan was Benazir Bhutto. Not just once, twice she came back from an exile and both time she got a historical reception. Following the death of Zia ul Haq, the then military ruler of Pakistan, Benazir returned to Pakistan in 1988; she was received by a mammoth crowd, ultimately resulting in her becoming the Prime Minister for the first time. Though her government did not complete the full term, the reception to her return was grand.


After another exile during the last decade during Musharraf's period, she returned to Pakistan for the second time in 2007. She got a bigger reception; in fact those who opposed her return were so terrified about her leadership and the popular support, she had to be assassinated brutally while she was leading an election campaign.


Now back to Tahirul Qadri, he is neither Musharraf nor Benazir. He has a small constituency inside Pakistan. With no stretch of imagination, this constituency of Qadri, which is a part of his educational and social welfare institutions, can help their leader lead a revolution. Though he is also the leader of Pakistan Awami Tehreek (PAT), a political party founded in 1989 by himself, it hardly has any popular support and will find it difficult to garner votes and win seats in any free and fair elections.
In fact, it was the police action against his Headquarters by the Punjab Police, and the diversion of his plane from Islamabad to Lahore, which has provided him a larger profile. Why did the Sharif brothers commit such a blunder? And why did Qadri decide to return in the first place?


This is not the first time that Qadri had decided to return to Pakistan from Canada. Holding the citizenship of Canada, he came immediately before the elections in 2013. His objective at that time was confusing; in fact many within Pakistan believed he is playing someone else's agenda (read the intelligence agencies) in terms of derailing the electoral process and democracy in Pakistan. His idea of creating a "revolution" in Pakistan in 2012 envisaged a "million men march" against corruption, dissolution of Parliament and impractical electoral reforms. Less than 30,000 people took part in his million men march; however, the much abused Zardari handled the Qadri "revolution" better by allowing his march, making his "million men" claim a popular joke in electronic and social media. Qadri was engaged politically by the government, resulting in signing a declaration but ending his return to Pakistan as a comical affair.


His second return last month was dealt differently by the Sharif brothers. As mentioned above, the Punjab Police used force, which was thoroughly rebutted by the media and people. Qadri did not become a hero, but the government was seriously criticized. Worse, was the decision to re-route his flight.


Why did the government get jittery? And what did Qadri achieve in his second coming. To the first question, perhaps the government, especially the Sharif brothers smell a conspiracy in his return. During the last few months, the civil-military relations within Pakistan appear strained. The decision to talk to the Taliban, the gap between the civilian and intelligence agencies in dealing with Hamid Mir and Geo Channel and the Musharraf trial had created tension between the Prime Minister and the GHQ.


The sudden decision by Imran Khan to question the election results along with Tahirul Qadri's proposed revolution makes a section within the government to believe that there is a conspiracy by the military and intelligence agencies against the elected government.


The role of security agencies in the return of an exiled (self or otherwise) leader is a reality in this region. However, their success is dependent on the popular support for them. This is where, the Sharif brothers over did; they could have allowed Qadri to return and organise a "million men" march with 30,000 people; except for being a nuisance value and blocking the traffic and throwing the ordinary life out of normalcy for a couple of days in Islamabad, Qadri could not have achieve much. In fact, even today, after the mis-handling of his return, there is not much support for Qadri within Pakistan. Zardari did that and made Qadri a sorrow figure; Sharif brothers did the opposite and ended up increasing Qadri's profile.


Besides the intelligence agencies, do other factors result in the return of these leaders? Perhaps, for few, such as Musharraf, there is a self perception of a messiah, who strongly believe that they could lead their country. Musharraf's return was more a result of his own perception about his popularity, than based on any realistic assessment. There are many such individuals, not only in political field, but also in cultural, business and sports fields, who suffer from this messiah syndrome.


Finally, the sycophants and that small section, which would benefit monetarily, also play a substantial role in boosting the ego of the leaders, resulting in their return.
But have such returns helped the country? Except for Benazir Bhutto and Nawaz Sharif, there are no such case studies. This shows the need for a strong party network at the ground level and the political experience of leaders and the party as primary reasons for successful returns. Else, they will end up as disasters. South Asia has witnessed numerous such returns in different fields.

By arrangement with Rising Kashmir