Myanmar: The Economics of Trafficking
01 Jul, 2013 · 4016
Asma Masood on the catalysts to the trafficking scenario of Kachin women and children
---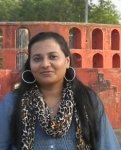 Asma Masood
Research Intern
Trafficking of Kachin women and children is emerging as a serious crisis. Kachin Women's Association Thailand's latest report, Pushed To The Brink (June 2013), updates on trafficking of Kachin women and girls amidst renewed conflict in the region. Migration, displacement, and lack of aid have increased women's vulnerability to trafficking along the China-Myanmar border. Victims are sold as bonded labourers and brides, or to brothels and massage parlours in China. Thailand's sex-industry is another destination. Children abducted to Thailand are forced to work as beggars and street-hawkers or to supply its child prostitution industry.

What are the catalysts to the trafficking scenario of the Kachin? What are the economics of trafficking dictating the issue?


Factors Fuelling Trafficking of the Kachin
Poor governance lies at the heart of increased vulnerability to the trafficking crisis. Victims include hundreds of displaced Kachins fleeing conflict between the Kachin Independence Organisation (KIO) and the Myanmarese military. State policies force Kachin women to migrate: substitute occupations are not provided after curbs on opium faming; multinational projects cause displacement; and revenues generated are not diverted for development. Resultant stagnation escalates poverty and starvation. The regime restricts opportunities for upward mobility, driving girls to seek jobs for financing education. With no local avenues available, international aid agencies offer potential for relief. However
,
Myanmar blocks humanitarian agencies from providing aid to the Kachin. In June 2013
,
the UN was allowed to deliver assistance to displaced people for the first time in almost a year. The positive news is juxtaposed with reports that China is restarting the suspended Myitsone dam project in 2015. IDPs thus not returning to their villages face the risk of being trafficked.
Traffickers intercept women IDPs and migrants seeking employment. Abduction strategies include deceit, force, drugs
,
or job offers. Women continue to be tricked into sexual slavery. It reflects the scenario of the female section of society perceiving itself responsible for earning a livelihood. Ironically, the Kachin are a patriarchal community. Yet
,
opium addiction renders large sections of men unemployable. Workingmen leave camps or homes for faraway places, increasing women's susceptibility. Few Kachin soldiers' wives sell their children when they are away fighting. Work related migration is sought to finance Kachin youths' rampant drug abuse.
China's one-child policy has led to 117 men for every 100 women. By 2020, 30 million single Chinese men will face 'bride shortages' against 24 million women. This spurs trafficking, as Kachin women are preferred for their fair skin and proximity to the border. Chinese culture prefers male offspring and Kachin women are thought as fertile child-bearers. Black markets thrive in Yunnan, and even as far as eastern China.
High demand for child beggars in Thailand is in line with the tourism boom. Another likely link is to supply adoption rackets in Thailand. Trafficked children arrive in Bangkok, Samut Sakhon, Mae Sai, and Mae Sot. Some are beaten by owners to garner pity from almsgivers. Thailand's million-dollar sex-tourism industry attracts visitors from East Asia and Europe. Traffickers use the Internet to dodge international forces against child prostitution and to ensure sustained demand.
Kachins are alleged to be trafficked to Pakistan, also a destination for Shan state's billion-dollar heroin smuggling industry. A small Kachin population resides here. While there is no evidence of the two industries being linked, it is possible the same criminal networks profit from both ventures.

Economics of Trafficking
Kachin women and children are a profitable income source for traffickers, many of whom are struggling migrants themselves. Women form 70 percent of the victims. Kachin brides fetch highest prices - up to USD6500 from buyers
.
Chinese businessmen form a significant proportion of the clientele. Chinese construction workers and labourers unable to afford dowries for local wives pay brokers to fetch women from Myanmarese families struggling on USD1 a day
.

Traffickers
,
learning the local customs, masquerade as marriage brokers in Kachin and promise a dowry to the family. Very few make the payment of about USD150. The same amount is quoted as monthly wages to lure women desiring work in Yunnan. Trafficked sex-workers are often raped and have 'lesser value', being sold from USD300 upwards to the prostitution industry in South China.
Children trafficked to Thailand are occasionally rented out from parents. Brokers offer USD100 - USD224 a month for children. Buyers earn high returns as the children make USD15 - USD100 a day. Three-month old toddlers to ten-year olds are favoured, as they are believed to be most appealing. A shop assistant earns almost USD6000 a month. In this commercial setup, few children are seen to attempt an escape. NGO efforts and stricter Thai laws are increasing rescue efforts, spiralling traffickers to ensure a steady supply of victims
.

The push factors of conflict and poverty
,
and the pull factor of a lucrative black market have shaped the trafficking of the Kachin into a vicious cycle. Kachin brides rarely obtain a safe environment, and trafficked children receive only basic food and accommodation. Laws enforced by the governments of Myanmar, China
,
and Thailand do not include proactive measures to locate and convict perpetrators. Unless stronger action is taken, the issue may never be controlled
.