Special Commentary:
The Xi Jinping-Obama Summit
11 Jun, 2013 · 3990
Jayadeva Ranade discusses the strategic significance of the Summit vis-a-vis US-China relations
---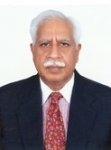 Jayadeva Ranade
Distinguished Fellow
Though not a 'state' visit, Chinese President Xi Jinping's first visit (June 7-8, 2013) to the US as President has been described by the US as "unique" and "enormously important". The Summit received close international attention, particularly because of the new Chinese leadership's demonstrably increasing assertiveness including in the Asia-Pacific. Beijing declared that Xi Jinping would discuss a "new type of great power relationship". High on the US agenda were the issues of cyber theft, the Asia-Pacific, North Korea, climate change and human rights.

The tone for the visit was sought to be set by China's Ministry of Foreign Affairs whose spokesperson, Qin Gang, announced that the Chinese and US leaders will "have an extensive and in-depth exchange of views on bilateral relations as well as international and regional issues of common interest." Underlining its strategic significance, she added "It is believed that this meeting is important to the long-term, sound and steady development of China-US relations as well as regional and international peace, stability and prosperity."

Separately, 'Global Times', the racy nationalist subsidiary of the Chinese Communist Party (CCP) mouthpiece 'People's Daily', also emphasised the strategic aspect of the Summit. It declared that "China is growing into a bigger and more far-reaching power," and that Xi Jinping will discuss a "new type of great power relationship" with US President Obama. The remarks tried to project the Summit as one between leaders of the world's two most powerful countries and point to Chinese President Xi Jinping's desire to deal with the US as an equal partner. Importantly, they could equally signal an impending shift in China's attitude and behaviour towards other countries, which it does not consider as "major powers".

Highlighting the importance of the visit Chinese analysts, including Sun Zhe, Director of the Center for U.S.-China Relations at Beijing's Tsinghua University, said the visit's aim was to nurture trust and simultaneously project self-confidence. They claimed that despite widespread wariness of US intentions, China's leadership is genuine in its desire to build a stable and productive relationship.

The agenda's focus on security and strategic issues was firmed after Tom Donilon, who remains US National Security Advisor till July, quite unusually travelled (May 26-28, 2013) to Beijing to finalise preparations for the visit.

Prior to the visit, China's official media sought to portray that a 'self-confident' Chinese leadership was engaging the US. It publicised Xi Jinping's decision, to eschew ceremonial trappings usually associated with visits by high-level Chinese leaders and meet US President Obama on a working visit, as evidence of self-confidence. Xi Jinping also indicated to Tom Donilon his preference for free-wheeling discussions without notes during the six hours of meetings scheduled with Obama.

Xi Jinping and US President Obama had slightly over 8 hours of talks spread over two days in the informal setting of the 200-acre Annenberg Estate desert retreat in Mirage Ranchero near Los Angeles. The Chinese leader, his wife and entourage, however, stayed at the nearby Hyatt hotel reportedly to avoid eavesdropping. Both leaders were keen to meet early as in the normal course they would have met only this September on the sidelines of the G-20 meeting in St Petersburg.

Xi Jinping, who is not fluent in English, was accompanied by State Councilor Yang Jiechi, China's Commerce Minister, translators and 57-year old Politburo member Wang Huning. Wang Huning, who was in attendance throughout, is Head of the Chinese Communist Party (CCP)'s Central Research Office but, more importantly, is a member of Xi Jinping's 'brains-trust'. Like Yang Jiechi, Wang Huning is an Americas expert. He is also reputedly a staunch Marxist. Xi Jinping's decision to first visit Trinidad and Tobago, Costa Rica and Mexico--all three in the US' backyard--on a well-advertised influence-buying tour was publicised as indicative of the leadership's 'confidence'.
China's 'self-confidence' and firm stance on issues of sovereignty and territorial integrity were reinforced by the remarks of senior Chinese military officers on the sidelines of the Shangri-la Dialogue in Singapore held over the last week-end of May 2013. They were buttressed by at least two articles published in the Chinese Communist Party (CCP) mouthpiece, 'People's Daily'. These together outlined Beijing's goals for the visit.

Again articulating China's long-held objections to the surveillance of China's coastline and EEZ by US aircraft and ships, a Senior Colonel of the People's Liberation Army (PLA) divulged at a working session on maritime security that China had "thought of reciprocating" by "sending ships and planes to the US EEZ", and had actually done so "a few times". While reports have been in circulation for some time that PLA Navy (PLAN) vessels had been detected around Okinawa and Guam, this is the first occasion when a Chinese military official confirmed such reports. The disclosure reveals that Beijing's maritime policy is set to shift towards increased assertiveness. It implies that as China's military might continues to increase and its economic and strategic interests expand, China will imitate US behavior. It will accord to itself the right to carry out surveys and gather intelligence inside the EEZ's of other countries.

Ni Lexiong, Director of the Sea Power and Defence Policy Research Institute at the Shanghai University of Political Science and Law, confirmed that this reflected the "changing concept of maritime affairs" of China's leaders "following the rapid development of China's maritime industry and rising strength of its naval force in the past decade". The remarks also suggest that Beijing could be reviewing its interpretation of the UN Convention on the Law of the Sea.
Meanwhile, coinciding with US National Security Advisor Tom Donilon's stay in Beijing, Xinhua (May 28, 2013) publicized a report of the Centre for National Defence Policy (CNDP) of the PLA's Academy of Military Sciences (AMS). Entitled 'The Strategic Review 2012', it observed that "amid strategic competition among the big powers, the fierce oceanic competition and frequent regional conflicts, the complexity, sensitivity and uncertainty of China's security environment loom large." It asserted that the US has accelerated the eastward shift of its strategic focus and that competition for maritime rights had increased. 'Territorial disputes between China and its neighbours have escalated in recent years, with relations between Beijing and Tokyo damaged by their claims to the Diaoyus, the East China Sea archipelago known to Japan as the Senkakus.

Disputes between China and several Southeast Asian countries in the South China Sea have also soared'. Assessing that the stand-off between Beijing and Tokyo over the Diaoyus will last a long time with cycles of heightened tension, it warned that there could be a risk of armed clashes prompted by Japanese fighter jets flying close to Chinese civilian patrol flights. Commenting on the review, retired PLA Colonel Yue Gang, said China is facing major "strategic pressure" centering on territorial disputes and that "any compromise in these disputes will trigger a wave of nationalist movements in the relevant countries." Ni Lexiong, of the Shanghai University of Political Science and Law, said China's expansion in the South China Sea had irked the United States and "the United States has resorted to containing China by forging ties with China's neighbours, making the dispute more complicated."

Of the two articles in the 'People's Daily', one (May 28, 2013) was written by Mian Yang, Dean of the Shanghai Institute of International Studies (SIIS) and younger brother of Chinese State Councilor and former Foreign Minister Yang Jiechi.
Crediting Xi Jinping with 'innovative thinking'--unusual praise for China's top leader so early in his term--he hinted that China was now thinking like a world power. The increase in China's comprehensive national strength had given its new leaders more confidence in dealing with the international community. He asserted that China will adhere to its own theories, systems and path of development. Mian Yang emphasized that this "self-confidence" has enabled China's leaders to be "very firm" in safeguarding sovereignty and territorial integrity while simultaneously being flexible in dealings with smaller countries. He revealed that they will focus more on the neighbourhood and travel oftener in the region. He cited the establishment of a 'strategic partnership' between China and Brunei as an example of China's flexibility and effort to seek cooperation and common development for building confidence to settle regional disputes.

China's new leaders have also exhibited a willingness to deal with 'hot' foreign policy issues, like steps to ease tensions in the Korean Peninsula. He said China needs to develop relations with the US, consolidate ties with Russia and improve relations with BRICS countries. He said it needs to "normalize relations with Japan". Listing the "many maritime disputes" as among China's major challenges, he said China must strive to prevent and manage crises that may arise. He recommended that it show greater tolerance to the international community. Making an important distinction between China and other countries, he observed that "as long as China and the United States, other major powers, neighboring countries and other members of the international community" cooperate and support China, "it will eventually emerge as a very peace-loving, powerful and prosperous nation".

The second article was published on June 4, 2013, and written by Li Wen, a scholar from the 'Centre for Research on the Theory of Socialism with Chinese Characteristics' of the Chinese Academy of Social Sciences (CASS). It said Beijing wanted cooperative relations with major powers and that the "win-win of the new power relations" is essential for "common prosperity and a harmonious world". It advised major powers to discard 'Cold War' ideas and hegemonic policies, adding that emerging powers do not seek hegemony and conflict was no longer inevitable. The article said that depicting a country as a "strategic competitor" and seeking to "contain it", is unrealistic and that it is necessary to "let true intentions" be known to avoid catastrophe. It urged major countries to "show more kindness and less hostility, and respect each other's core interests".

US President Obama lent a positive colour to the Summit when, at the end of the first day's meetings, he told journalists "we had an in-depth, sincere and candid discussion on the domestic and foreign policies of China and the United States, on our joint work to build a new model of major country relationship, and our international and regional issues of mutual interest. And the President and I reached important consensus on these issues".

Speaking to reporters at the conclusion of the visit (June 8), US National Security Advisor Tom Donilon hinted that the US had adopted a more co-operative stance for the Summit. He describing the discussions as "strategic" and said they had taken place at a time when the US faces "an intense range of bilateral, regional and global challenges on which U.S.-China cooperation is critical". He labeled the over 8 hours of deliberations as "quite unique and important" and said they covered virtually every aspect of the US-China relationship. He said the Summit aimed to start building a "new model of relations between great powers".
China has again not succeeded in getting the US to acquiesce to its pre-eminent status in the Asia-Pacific. Instead, Donilon noted that the US aimed for a "stable security environment and a regional order rooted in economic openness and peaceful resolution of disputes, and respect for the universal rights and freedoms in Asia". He defined the "rebalancing strategy" as having a "number of elements: strengthening alliances, deepening partnerships with emerging powers, empowering regional institutions, helping to build regional economic architectures that can sustain shared prosperity" with TPP at the core. China, he disclosed, had shown interest in details of the TPP. Rebalancing, he added, includes "building a stable, productive and constructive relationship with China".
China's 'Global Times' tried to put a positive spin on the issue, but could not conceal that differences continue to exist. It quoted Xi Jinping as reiterating that "the Pacific Ocean is vast enough to accommodate the development of two great powers in the world". He also said that the Summit is "to map out a blueprint for the development of China-US relations and engage in cooperation across the Pacific Ocean".
Considerable progress has been claimed on the issue of North Korea and Pyongyang's timely offer, just prior to the Summit, to resume talks would have contributed. Both leaders stated that North Korea has to denuclearize and neither country will accept North Korea as a nuclear-armed state. President Obama stated the "United States will take any steps that we need to take to defend ourselves and our allies from the threat that North Korea presents". Both agreed to continue to apply pressure to halt North Korea's ability to proliferate and impress upon it that its continued pursuit of nuclear weapons is incompatible with its economic development goals. Positive mention was made of China enhancing enforcement of sanctions and the public statements of senior Chinese leaders. Absent though, was mention of any tangible steps by China to move the process forward.
US concerns on the issue of cyber theft have not been assuaged despite Cyber theft and economic issues being extensively discussed. The US President made clear that the threat posed to economic and national security by cyber-enabled economic espionage was unacceptable and that resolving this issue is really key to the future of U.S.-China economic relations. The Chinese agreed to "look at this" and engage in a dialogue with the United States on norms and rules in the realm of cyber.

In a bid to blunt US complaints at the Summit, the official English language 'China Daily' on June 5, observed that "cyber-attacks from the US are as grave as the ones the US claims China has conducted." Huang Chengqing, Director of the National Computer Network Emergency Response Technical Team/Coordination Center of China (CNCERT), said "we have mountains of data if we wanted to accuse the U.S., but it's not helpful in solving the problem". US agencies and the US Congress have accused Chinese military and other entities of cyber theft valued at billions of dollars. US officials have described cyber theft as a major obstruction to the development of bilateral relations to their full potential. With intriguing timing, the left-leaning British newspaper 'Guardian' front-paged an expose the very day that Xi Jinping landed in California on the 'illegal' monitoring by the US' National Security Agency (NSA), under a programme named 'PRISM', of all communications world-wide. More intriguingly, Edward Snowden, the CIA computer expert who leaked the information is currently in Hongkong Special Administrative Region (SAR), thus raising the question as to whether Beijing will accede to a US request to extradite him.
Among other issues discussed at the Summit were climate change, which yielded an agreement, human rights and Sino-US military relations.

China and the US appear to have reached consensus on strategic issues at the Summit, but neither received tangible satisfaction on some key issues. Chinese President Xi Jinping has gained, including domestically, with China appearing to have been accepted by the US as a major world power with the prospect of enhanced involvement in resolution of international and regional issues. The US has, however, shown it is unwilling to surrender authority in any part of the globe as noticeable in China's failure to secure acceptance of pre-eminent status in the Asia-Pacific. China also did not give firm commitments on issues like North Korea and cyber theft.