India and Australia: Expanding the Partnership
07 Jun, 2013 · 3983
Rajaram Panda looks into nuances in bilateral ties in the wake of Defence Minister AK Antony's visit to the country
---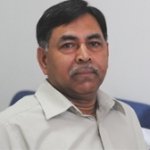 Rajaram Panda
Visiting Faculty, SLLCS, JNU
The year 2013 is witnessing a flurry of diplomatic activities with heads of state, defence, and foreign ministers, as well as defence officials making visits to state capitals across Asia and the Pacific. Prime Minister Manmohan Singh's visit to Japan and Thailand in late May was preceded by Chinese Prime Minister Li Keqiang's visit to India the same month. This was preceded by Salman Khurshid's visit to Beijing. While US President Barack Obama and Chinese President Xi Jinping have a summit meeting at California, Defence Minister A.K. Antony made a three-day tour to Singapore, Thailand, and Australia in early June by deferring his planned visit to Beijing on 19 May to a later date.

What are the factors that triggered such diplomatic activism by India, and what are the results/gains that India has achieved from these engagements? Some of the visits may be routine, but the question is why now? True, Manmohan Singh's visit to Japan was originally scheduled in November last year but was cancelled at the last moment as Japan went to polls in December, but why has Antony's Beijing sojourn been postponed? Is it because of clash of dates or something else?

One reason for the postponement of Antony's Beijing visit could be the sensitive nature of bilateral ties and fragile military relations, accentuated by the recent border stand-off in Ladakh, and thus allowing some cooling off period. The fact that Antony made his maiden visit to Australia, the first by an Indian Defence Minister, where the primary focus was on deepening strategic relations and expanding military ties, both of which were high on the agenda. The significance of the timing of Antony's visit cannot be missed. While in Australia, Antony and his counterpart Stephen Smith agreed to continue and enhance bilateral defence consultations and cooperation, besides discussing issues concerning the Asia-Pacific and Indian Ocean regions in bilateral and multilateral fora.

The question arises is: why is Australia keen on cooperating with India on the issue of maritime security? Being a resource exporting country of huge amount of raw materials and other resources to key markets such as Japan and China, Australia wants to secure safe transport of its goods, and acknowledges the role of Indian navy to protect critical sea lanes from piracy and maritime terrorism. Therefore, cooperating with India is hugely to its interests. China's belligerent posture and assertiveness in recent times on regional territorial issues, where more than one country have competing claims, contains the potential for disrupting maritime commerce.

In the joint statement, the two ministers took note of the progress made in defence cooperation, in accordance with the Memorandum of Understanding on Defence Cooperation concluded in 2006, the Joint Declaration on Security Cooperation issued during the visit of the Australian Prime Minister to India in 2009, and the Joint Statement issued during Prime Minister Julia Gillard's visit to India in 2012.

Both Antony and Smith agreed that interactions between the defence establishments of both sides in a variety of fields, and at various levels, have been mutually beneficial. The growing cooperation between the navies of both countries is a crucial element in bilateral defence cooperation. Australia is to host the International Fleet Review in Sydney in October 2013 and Indian naval ships will participate.

As maritime nations, both acknowledge that maritime security and freedom of navigation in accordance with principles of international law is critical for the growth and prosperity of the Asia Pacific and Indian Ocean regions. Consultations and cooperation on issues concerning the Asia-Pacific and Indian Ocean regions both bilaterally and multilaterally, including through the East Asia Summit (EAS), ASEAN Regional Forum (ARF), ASEAN Defence Ministers' Meeting-Plus (ADMM-Plus), Indian Ocean Naval Symposium (IONS), and the Indian Ocean Rim Association for Regional Cooperation (IOR-ARC) are key elements to working for peace and stability in the Indian Ocean region and beyond.

Both the countries are already cooperating through the IONS, which Australia will Chair next year, along with hosting the IONS Conclave of Chiefs in Perth in March 2014, and the IOR-ARC of which India is currently Chair and Australia the next Chair. Both Antony and Smith recalled the contributions made by the Indian and ANZAC forces during the Gallipoli campaign and agreed to commemorate their contributions by launching a publication during the Gallipoli Centenary celebrations in 2015.

India needs to be watchful and must carefully assess Australia's China policy before crafting its own policy Down Under. At a time when China's postures in the seas have caused concerns, Australian Prime Minister Gillard decided to travel to Beijing in April 2013 in clear demonstration to build broad trade, investment, and political ties with China with the façade of sorting out differences on security issues. Australia seems to be worried that there is a trust deficit between the two countries, which might adversely affect economic relations. China is Australia's largest trading partner; Australia's iron ore exports alone, at something like $43 billion a year, dwarfs most of the world's bilateral aggregate trade relationships. How Gillard crafts her China policy, which seems to be at variance with other Indo-Pacific nations needs to be watched carefully.