Japan: India crosses the 'Two Seas'
31 May, 2013 · 3969
Rana Divyank Chaudhary on the potential of a new phase in strategic bilateral ties between India and Japan
---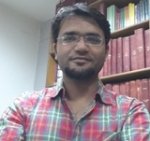 Rana Divyank Chaudhary
Research Intern
Japan's prime minister Shinzo Abe's vision of a confluence of the 'two seas' vis-a-vis India might become a reality soon with New Delhi and Tokyo now entering into a new phase of bilateral strategic partnership this year. Prime ministers Abe and Manmohan Singh endorsed the expansion of each of the key spheres – diplomatic, economic, defence, nuclear, trade, technological, and socio-cultural – of India-Japan relations during the latter's official visit to Japan in May 2013. The visit was also seen in stark contrast to the Chinese Premier Li Keqiang's own sojourn to New Delhi earlier in May, following the PLA's latest incursion into Ladakh. The Chinese press too routinely voiced concerns in warning tones.
What has Singh's visit achieved for India-Japan relations? What do its timing, content, and ambition augur for Abe's 'strategic diplomacy', an ongoing effort to reinforce Japan's partnerships in Asia before China effectively narrows down that window? Are India-Japan relations a distinct reality of their own and not necessitated by China and therefore consumed by an emergent 'strategic triangle'?
Inking New Ships
Singh and Abe came together on a range of substantive issues, in focus since the conclusion of the 2006 Strategic Global Partnership and the 2011 Comprehensive Economic Partnership Agreement. The emphasis throughout was on Japan stepping up its Official Development Assistance for infrastructure and human development projects in India. This will entail greater investment in development of the Mumbai Metro Rail project, Delhi-Mumbai and Chennai-Bengaluru Industrial Corridors, energy cooperation, and banking sector tie-ups. India has sought and been invited to explore access to advanced technologies in multiple sectors across the board.
The two countries have broken new ground for the possibility of cooperation in two areas of direct strategic significance. Abe took cognisance of India's non-proliferation record and spoke in favour of reaching a civil nuclear cooperation agreement with New Delhi in near future. Furthermore, the two countries discussed their sensibilities with regard to the Comprehensive Test Ban Treaty (CTBT), Missile Technology Control Regime (MTCR), and Fissile Material Cut-off Treaty (FMCT). Japan showed willingness to support India's entry into these international export regimes including the Nuclear Suppliers Group (NSG).
India and Japan are now poised for extensive maritime cooperation and joint naval exercises. Japan is expected to break away from self-prohibition of export of dual-use technology and military equipment by drawing up terms for sale of the US-2 (ShinMaywa) amphibious aircraft to New Delhi. Besides a new addition to Indian navy's force multipliers, the sale will potentially open up for India one of the most sophisticated sources of military technology in the world.
The 'Diamond' Takes Shape
Abe's election victory in late 2012 set off a new phase in Japan's domestic politics, economy, and foreign relations particularly characterised by bold rhetoric on Japan's foreign policy and much-needed economic resurgence. Abe's words were matched this time by a whirlwind tour to the United States and many Asian countries, highly visible standoffs with China on territorial disputes, a steady uplift in Japan's stock market and spending figures, and high popularity rankings of the prime minister himself.
Meanwhile, the Indian and Japanese governments held a series of strategic dialogues and bilateral exchanges building up ultimately to Singh's highly symbolic visit to Tokyo. Abe's government spent the first quarter of 2013 ramping up domestic support for taking economic risks and proving that it can hold its own in any major international showdown. It now stands to capitalise fully on the long-term engagements envisaged by the joint declaration.
Economically, Japan's private sector will gain remarkable depth for investment in India. The size of the Indian economy, now tipped to surpass Japan's own, presents opportunities on a scale not to be found anywhere else on Tokyo's investment map for Asia. Civil nuclear cooperation with India surely has positive implications for Abe's plan to keep Japan's nuclear energy sector alive and running. The commercial production of rare earths by Indian and Japanese enterprises too is expected to provide Japanese industries enhanced dependence and diversify supply sources out of China.
The decision to constitute a Joint Working Group (JWG) on the sale of the US-2 aircraft to India is the first real step towards Abe's call for increasing Japan's military signature and giving the Self Defence Forces (SDF) a wider ambit of operability. Indian and Japanese navies forming the spine of the 'Indo-Pacific strategic axis' would also be the first real fillip into the new extended regional construct. An expanded reach for Japan's navy will considerably bring down its long-harboured fear of vital supply lines disrupting in the event of a regional conflagration.
Rounding the Triangle
The timing of these developments is symbolic and certainly puts the contrasting shades of India-Japan bilateral relations into a narrow perspective of strategic competition with China. There are going to be apprehensions whether New Delhi and Tokyo might inevitably antagonise Beijing by pursuing joint activities with full steam. However, an implied India-China-Japan strategic triangle will benefit from a comprehensive assessment of long-term mutual interests and concerns.
India-Japan relations hold immense potential for their trade, economy, and defence forces, and are being forged on an equal footing. This is not merely to tilt the balance against China although the concern of losing high stakes to a future superpower gives a solid and healthy context for such confluence. The degree of external balancing visible in this instance could be most vital for assuaging the security dilemmas inherent in the Asian power transition.
But, insofar, the terms of India-Japan engagement must remain sensitive to the unnecessary alarms triggered by alliances in the past. That they are so until now is evident from China's reaction to Singh's visit, which was largely limited to its media expressing confidence in New Delhi-Beijing ties. If cool heads indeed prevail, China too would prefer the stability of coexisting with self-assured neighbours.