Myanmar: US, China and An Eastern Great Game?
20 Mar, 2013 · 3848
D Suba Chandran discusses India's strategic interests in the context of a new Sino-US Cold War
---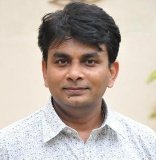 D Suba Chandran
Director
It appears well established now, that a new Great Game is slowly evolving in Myanmar. Perhaps an Eastern Great Game, if one has to take the construct from the original Great Game between British India and Russia in the western parts of the Indian subcontinent.

Will this Great Game in the East help Myanmar's onward march towards peace, stability and democracy? More importantly, will the consolidation of Eastern Great Game and its implications help India's interests and investments in Myanmar and in the region, as a whole?
The New Great Game in India's East: US and China in Myanmar
Recent developments within Myanmar highlight the newfound international interest in stabilizing and democratizing the country, after abandoning it in isolation for decades. In previous years, the international community not only abandoned the people of Myanmar, but also attempted to isolate its military regime through sanctions. Besides the actions by the then ruling regime within Myanmar, there was a concerted effort as well to make the country as a pariah state within the international system. As a result, facing international isolation, economic hardship and internal ethnic conflicts, Myanmar leaned towards China.

Guided by its own strategic interests, Beijing also moved closer to Myanmar and became the primary source of support to its ruling elite. Not only did China support the rulers within Myanmar by providing economic and military assistance, but also provided the much needed cover at the international level. As a result, until recently, China has had unhindered access to the decision-making apparatus in Myanmar and also to its resources. From building roads to ports, China became one of the primary sources for any infrastructure construction within Myanmar.

Today, there is a substantial difference in both the issues explained above – Myanmar's dependence on China, and the Beijing's influence over Naypidaw. The US-led international community's newfound interest in Myanmar has substantially changed the nature of Naypidaw's dependence on Beijing. In the last few years, more leaders from the rest of world have visited Myanmar than from China. Aid, economic investment and opportunities for Myanmar have suddenly opened up; more importantly, Myanmar has become "acceptable" within the international system. As a result, China today realises that its influence and inputs into Myanmar's decision-making apparatus is slowly getting dented.

Is the interest of international community especially that of the US, led by a desire to make Myanmar a stable and democratic polity, or is it shaped by the need to balance China? If looked at in the context of the recent US strategies of 'Pivot' and 'Rebalance', one could easily decipher that the American interest in Myanmar has a strong China component attached to it.

How will Beijing respond to this new turn of events? Will it sit quietly and allow Myanmar to fall into the hands of Western influence? China has its own trump cards inside Myanmar, starting from the restive ethnic communities such as the Kachins, to economic investments including infrastructural and hydel projects. China is unlikely to merely sit by and watch the encroachment of its influence within Myanmar by the rest of international community.

A Great Game is in the offing. Perhaps an Eastern Great Game.

Eastern Great Game: What is in India's Interests?
If there is indeed an Eastern Great Game in the offing, what does that mean for India? What should be the grounds for an Indian pivot?

For India, Myanmar is of great importance for three specific reasons. First and foremost, India shares substantial parts of its border in the Northeast with Myanmar. In fact, India's Northeast shares more of its borders with Myanmar and Bangladesh, than with the rest of India. Given the volatile nature of its neighbouring regions and its porous borders, a stable Myanmar is in India's primary interest. Second, from a foreign policy objective, Myanmar is equally important as a land bridge vis-a-vis Southeast Asia. For India's efforts to operationalize its Look East policy, Myanmar's geographical location poses both a serious challenge and a great opportunity for India. Third, Myanmar is also important, so that no other country may use its influence against India's long term interests.
The third objective in particular makes it even more important to ensure that any external presence or an Eastern Great Game in Myanmar, led by the US and China, does not hinder India's first two objectives.

Search for an Indian Pivot in Myanmar: A Regional Approach towards Myanmar?
Undoubtedly, the American presence along with the rest of international community provides an opening for India to play a larger role to achieve its long term interests in Myanmar. However, if one has to observe the developments in the last few years, India has already succeeded in opening a space for itself (however small and effective that space may be) in Myanmar to its interests and investments. Now, what New Delhi must ensure is that its interests do not get underplayed in any event of an Eastern Great Game.

A regional approach towards Myanmar, then, will help India to ensure that its long term interests do not get undermined by any Great Game played out on its eastern borders. More importantly, such an approach led by India, along with other regional countries such as Bangladesh, Thailand, Laos and even the rest of Southeast Asia will help Myanmar strike a balance between China and the US, rather than being overwhelmed by a single power.


RELATED EXTERNAL ARTICLES:

D Suba Chandran, "An Indian Pivot to the Asia Pacific: From Look East to Indo-Pacific," The Tribune, 9 March 2013

D Suba Chandran, "India's objectives in Myanmar: Time for a regional approach,"
The Tribune, 26 February 2013