IPCS Discussion: Understanding South Korea and Japan's Election Results
16 Jan, 2013 · 3794
Rana Divyank Chaudhary reports on the discussion led by Amb Skand Tayal, Dr Sandip Mishra and Dr Rajaram Panda
---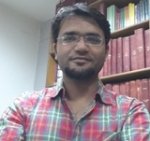 Rana Divyank Chaudhary
Research Intern
The report is a summary of the South Korea and Japan: Understanding Recent Election Results event held at the IPCS on 4 January 2013

Amb Skand Tayal
The three countries of Northeast Asia are presently in political transition. The 18th Party Congress in China was held in 2012, marking its long tradition of political continuity. The parliamentary elections, that were recently concluded in Japan, perhaps signal a drastic change in the polity. At the same time, the presidential elections in the Republic of Korea (ROK or South Korea) might bring change alongside continuity; with the same party returning to power, but with a different set of policies.

Dr Sandip Mishra
South Korea has not been discussed enough amongst Indian audiences and research institutes. An emerging South Korea has also been reckoned with, including Japan and Australia. This will bring a better and more inclusive understanding of the Asia-Pacific region. The past year marked a critical juncture in East Asian politics witnessing internal changes in China, Japan and South Korea.

When examined carefully, these elections have not brought any fundamental shifts. But this is also the first time in South Korean politics that a woman, Park Geun-hye of the Saenuri Party, has become the President, which marks a significant socio-political moment. It has been a highly contested election with Park getting 51.6% of the votes while Moon Jae-in of the Democratic United Party (DUP) got 48% of the votes; the highest a progressive candidate has ever secured in South Korean elections.

These elections bring to the fore some consistent trends in Korean politics. First is the prevalence of regionalism, wherein the provinces are clearly divided between liberal and conservative bastions. Park has a very strong hold on her constituency and has been winning the majority of seats in all by-elections since 2006. Secondly, there is a centralising tendency in South Korean politics, with the majority of the population converging in Seoul, and urban issues dominating political discourse.

Thirdly, the political-ideological spectrum remains very narrow. South Korea has never had a lot of space for political manoeuvring with the polities being largely centrist or rightist. Fourthly, the generation divide between old and young voters has a determining impact on Korean politics. About 66% of those in their 20s voted for Moon Jae-in, whereas more than 72% of those in their 60s voted for Park Geun-hye. The support of the elderly owes largely to the memory of the Korean War and of her father, Park Chung-hee, who engineered Korea's economic growth during the 1950s.

Park Geun-hye has her own individual political identity and her position on many issues was different from those of Moon Jae-in, which boosted her campaign. Issues like economic democracy, the Four Major Rivers project, a Free Trade Agreement (FTA) with the US, and the debate over Korean foreign policy towards China were the high points where Park has a clear standpoint. She is ready to meet President Kim Jung-un of North Korea and will probably also reach out to China. South Korea's policy towards Japan might depend more on the stand of Shinzo Abe, Japan's Prime Minister-elect, and things may not change or improve much in this regard. South Korea will certainly continue its pro-active Asia policy and keep a deepening relationship with India on track.

Dr Rajaram Panda
While Shinzo Abe has returned as the Prime Minister (PM) of Japan after five years, there are important questions which need to be discussed. The Democratic Party of Japan (DPJ) may have lost power to the Liberal Democratic Party (LDP) but is the LDP the real winner? Will the LDP continue the usage of nuclear power reversing the DPJ's declaration of phasing out the country's nuclear reactors? Will Abe bring drastic change in Japan's policy towards China? What does this change mean for India?

Abe is Japan's seventh PM in six years, opening a new episode in the volatile internal politics of Japan. Though media polls had predicted his victory, this should be seen as a result of negative voting. The LDP came to power as a punishment delivered to the incumbent DPJ government for not keeping its promises. The Japanese polity is deeply split on many domestic issues. Enacting legislations will not be as smooth, since the LDP still needs to win the elections of the Parliament's upper house in July 2013.

Upcoming political debates will be on Article 9 of the Constitution, which renounces war and bans direct military action by the State to settle international disputes, and the provision for 'collective defence' to deter China given Abe's hawkish views on the issue. Economic issues will take centre-stage, whereby, arresting the rising Yen and increasing spending on infrastructure will pose greatest challenges to the government.

On the nuclear issue, while Abe has indicated that Japan will continue operating its nuclear reactors, it remains to be seen how the government overcomes fears of safety and limited options of nuclear waste disposal.