Vietnam: Gay Pride Parade
24 Aug, 2012 · 3712
Amruta Karambelkar argues for better understanding of the complex issues involved in legalizing Gay status in Vietnam
---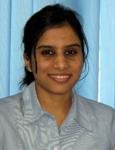 Amruta Karambelkar
Research Officer
Early August, around 100 persons took to streets in Hanoi as part of a gay pride parade. The procession came at the backdrop of an announcement to legalise same sex marriage in the country. The event received significant media attention, some describing it as revolutionary in Vietnam. The article analyses these developments and tries to determine whether this signals any positive change in attitudes towards homosexuality.


A Response to Social Reality?
The Government of Vietnam had earlier declared homosexuality as a social evil, along with prostitution, drugs and gambling. Legislation was once proposed to enable the government to arrest gay couples and to deal with homosexuality. The national assembly banned gay marriages in 1998, however, homosexuality was not criminalised, and in fact it has no mention in the Vietnamese penal code. But actions against homosexuals are taken under the legal provision of 'undermining public morality' and there have been instances where individuals were arrested and had to undergo 're-education classes'. Some publications regard homosexuality as a disease and as deviant behaviour. There were no laws to protect homosexuals in Vietnam. There were much celebrated homosexual marriages which the government was unable to control. Recently the Minister of Justice, Ha Hung Cuong proposed amendments to marriage laws to legalise same-sex marriage. He cited it as a necessary measure as the number of homosexuals was on rise, posing legal challenges like in terms of property rights.

The Pink Dollar Factor
Recently, Vietnam is augmenting its efforts to encourage the tourism potential. The gay pride parade and proposal to legalise same sex marriage appears to be inspired by the same logic. Gay tourists generally have higher disposable incomes making them a 'dream market' for tourism industry. (14th Annual Gay and Lesbian Tourism Study 2009, by Community Marketing Inc) From the perspective of gay tourists, Vietnam is not gay-friendly; since gay life is in the shadows. Many hotels are reluctant to accommodate gay couples. Many travelogues describe about vulnerability of gay couples of how they are likely to be robbed, how they are looked at 'differently'. Tourists have to restrict their behaviour and conceal their relationship. Reportedly homosexuality is not a crime but it is used as a blackmailing tool by state officials.
On the other hand, Thailand is regarded as gay friendly travel destination in Southeast Asia. It attracts significant gay tourists or what is called the 'pink dollar'. Many Southeast Asian countries are opening up to gay tourism after realising its dollar potential. There are clubs and bars catering to gay tourists and showcasing itself as a homosexual-friendly country helps. Taiwan hosted a gay pride parade in 2003 and thereafter became the most gay-travel friendly destination in Northeast Asia. (Global Travel Industry News, 2008) Likewise, Vietnam aspires to change its image to a gay-friendly travel destination.


Advancing on Human Rights?
Besides the commercial motives, there is another argument that surfaces on this issue. International media reported the gay pride parade event and proposed legislation as signs of change in Vietnam. If we assume that Vietnam is changing its attitude towards homosexuality, then what may be the factors causing this? A possible explanation could be a result of its performance on human rights; for which it has always been under the scanner of international human right watchdogs. So much that US has linked its support to Vietnam (on its territorial dispute) to human rights issues. In fact, when enquired about human rights situation, the Minister of Justice was quoted as saying that it is time for them to look at the 'reality'.


For a communist state in order to advance on human rights record, it is easier to begin accepting homosexuality. This is a plausible hypothesis because homosexuality is a social issue, and it does not directly challenge the authority of the communist party, in the way internet and media freedom does. Within Vietnam those who are against homosexuality (like the Christian community) are not strong enough to put a stiff opposition, which could be another encouraging factor for the government.

Conclusion
It is worth probing if by changing its image internationally, can the situation of homosexuals improve in the country. The experience of Thailand demonstrates that carrying image as a gay friendly country has no positive impact on its own population. Mere acceptance or de-criminalising homosexuality is not a standalone factor to societal change towards homosexuals. The image a country projects may not reflect the situation on ground or even the real attitude of its people. If Vietnam intends to do so, hereafter it would be important to observe if the bill is passed and if the government is taking any conscious efforts to change societal outlook to homosexuality. Legalising same sex marriages requires significant institutional preparedness (taxation, property and inheritance laws, etc), so it needs to consider these complexities. Else, the issue can be easily misconstrued as a tourism gimmick.