Strategic Space by Manpreet Sethi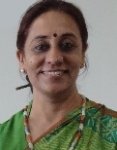 Manpreet Sethi
Distinguished Fellow at CAPS
Nuclear Security Summit 2014: Shared Risk, Shared Responsibility
Manpreet Sethi · 17 Mar, 2014 · 4338


In just a few days, heads of governments of about four dozen nations will assemble in the Hague, Netherlands, for the third Nuclear Security Summit. An initiative started by President Obama in 2010 in Washington, the Summit travelled to S ...

US, China and the South Asian Nuclear Construct
Manpreet Sethi · 17 Feb, 2014 · 4311


Most Western writings/conferences on India-Pakistan nuclear deterrence tend to try and understand this dyad in a narrow regional box of South Asia. This is not only stifling and restricting but also not a useful formulation. Rather, the Ind ...
Other Articles by Manpreet Sethi